FAIST's Rotary Electric Actuators line up and running
September 15, 2020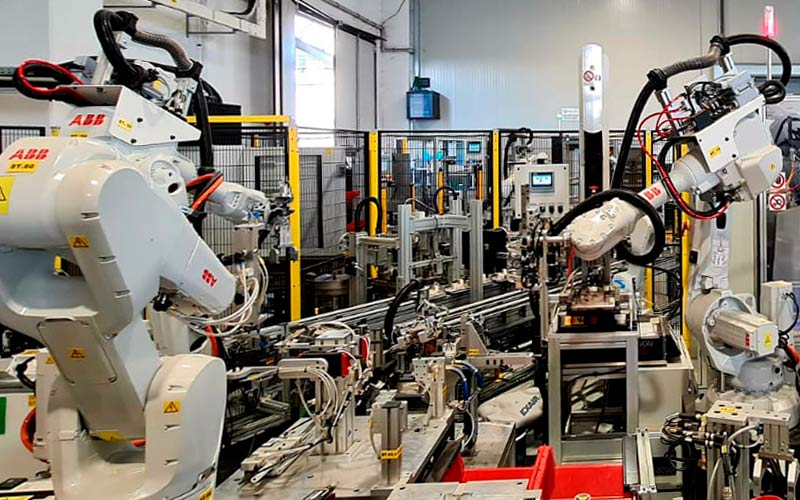 Innovation and the pursuit of excellence are essential in FAIST's company culture, and part of what allows us to adequately cover the necessities of our customers. Joint with our team's technical competencies, they contributed to making FAIST the worldwide leader in the production of actuators for turbochargers, with more than sixty millions of subassemblies supplied to clients all over the globe.
The latest major development at FAIST CPS&IND division is the implementation of new productive lines dedicated to the electromechanical actuators range, products presented on this website through a specific series of articles. This range of products, which combine electronics and mechanics in a highly technological and sought-after assembly in the turbos systems regulation domain, represents a natural continuation of the integration in our products offer.
The new productive lines represent an additional capacity of around two million parts per year, and are conceived as a good trade-off that allows us to guarantee both high productivity levels and in-depth systemic quality controls, together with the chance to adapt the production to the requirements of the client. The REA (Rotary Electric Actuators) range was actually developed by our CPS R&D team according to the most severe development standards, and this translated to a productive line that allows each piece, and its subcomponents, to be traced from the moment they enter the plant to the end of life of the final product.
We asked a few questions on this topic to Sergiu Darlea, Operations Manager of FAIST Romania, where the first line is up and running.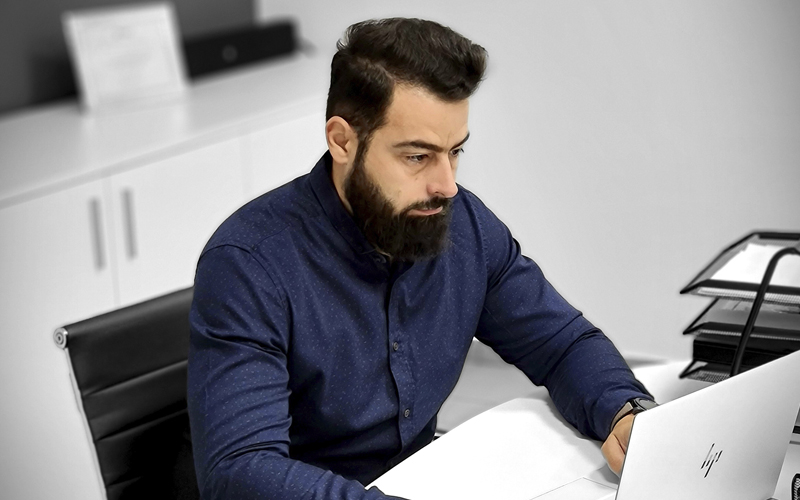 After many years of work, the first line is now installed and working in FAIST Romania. What does this achievement represent for you, and how is FAIST Romania positioned in Romania's mechanics and engineering panorama with this development?
It was a challenge and an honor for FAIST Romania's team to work on this project: it represents an additional step forward in terms of technology and allowed us to deepen our knowledge and skills in process automation, error proofing, traceability, productivity, robotization and digitalization. Thanks to these developments, FAIST Romania is well positioned in the matter of high-technology processes in Romania. It is important not only for us as a company and for our customers, but also for the Country, as the steady technology development of today pushes the performance of all kinds of equipment in all fields to new extremes. To meet the new requirements, mechanical engineering is pushed to extremes in precision, miniaturization and multi-domain integration both for the products made and the equipment to make those products. This requires a science-based engineering approach based on thorough understanding of not only mechanics and dynamics but also aspects such as thermodynamics, mechatronics, optics and system miniaturization and integration. To grasp these opportunities and use them to full potential, our workforce needs to be skilled and ready to explore new aspects of their domain.
The line applies and improves some processes that were already in use in other FAIST's plants, such as ultrasonic welding and laser welding on thin materials: has it been easy for FAIST Romania's team to approach these machineries and processes?
For a great part of our team, these were new technologies, and everyone was curious to understand things such as how to weld plastics. I am happy because all constraints were met as opportunities for improvement and are now lessons learnt. We managed to train all of our people and integrated in the team a new resource with know-how.
What have the biggest challenges of this project been from your perspective?
The priority was to connect all the people working on the line with FAIST Romania's team and put everyone on the same page, to effectively work together on his project to finish the programming and connections on the line. Another thing that was really important was to have the people involved in the right mindset, and we succeeded in helping them understand that the robots in the line will make their job easier and more efficient.
What are you looking forward to the most, as far as the new range of products is concerned?
We expect high volumes, efficiency and quality, very accurate data for traceability, and the chance to further widen the skills of the team with new technologies. The abundance of tech in our company is a net benefit for employees who can adapt and embrace change. This experimental mindset is vital to finding success in the future.