FAIST Group is sailing into the future
February 18, 2021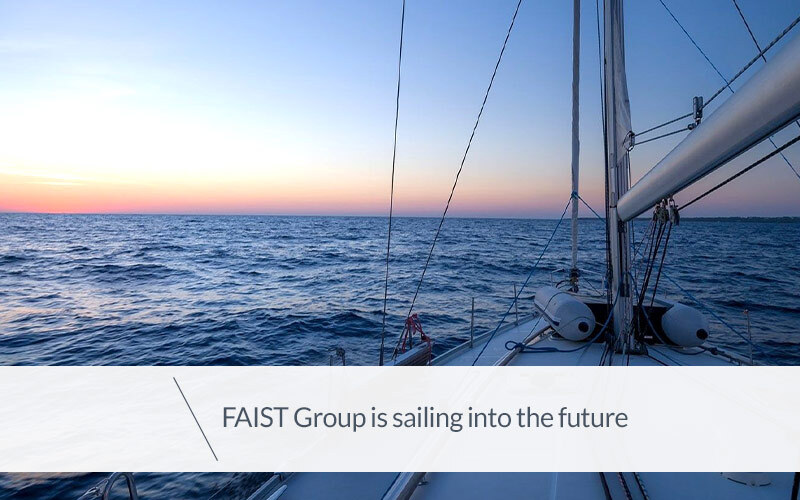 "A pessimist complains about the wind, an optimist waits for it to change direction, a realist changes course." (Nicolas Chamfort)
The ability to find its own way, in a continually changing and evolving world, united with a healthy dose of realism and practicality, is one of the key traits a business needs to possess in today's world, in order to tackle increasingly complex situations, with future developments still to be discovered.
In a historically tricky period such as the one we are living right now, FAIST wishes to send a message concerning evolution and rebirth starting with its own brand identity, and including the way in which it presents itself and would like to be perceived.
In this process, the web is the showcase which, more than any other, is able to channel a clear message quickly and efficiently.
For this very reason, we have studied a new website concept, identifying a very direct motif and message, able to thoroughly communicate the Group's vision: sailing.
Setting sail towards new horizons
The message we have chosen to represent FAIST Group's steps into the future is "Setting sail towards new horizons", represented in visual terms through clouds shaped as a sailboat, as if in motion towards new horizons.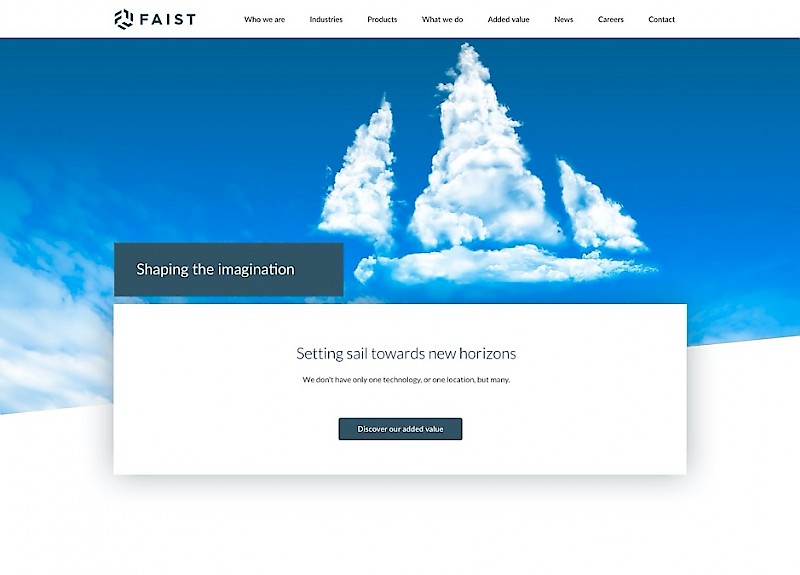 The multinational nature of FAIST Group, with branches spread across Europe, North America and Asia, requires steadfast sailing, in order to succeed in managing the open seas of the world's market opportunities.
Flexibility, adaptability, courage and the spirit of adventure
The nautical theme also allows us to highlight some of the elements of FAIST Group's mission and vision.
Specifically, our predisposition for change, to take on new challenges with a flexible approach, which allow us to stay on course and drive towards the new goals we continuously set for ourselves, with just a pinch of courage and spirit of adventure.
What's new on FAIST Group
But moving forward is not only in reference to the brand identity: it also includes the company organisation and products range.

With that in mind, the divisions have been updated, and a new business unit called FAIST Electronics has been added. We cannot wait to delve into its projects and tell you about the team working in this part of our Group.

In the meantime, give a look at our Products page, were the latest additions to FAIST's range of products have been uploaded.
Our "utopia"
We continue to seek perfection by sailing towards the horizon. Recalling the words of the writer Eduardo Galeano, we remember that utopia is just like the horizon; if you take one step, so it does, if you take ten steps it does likewise.

So, we could reason, what purpose does the concept of a utopia serve? To keep us moving.

We will keep moving, indeed sailing, striving to reach the horizon, to achieve our idea of the future and our plans for progress.