Data centers market insight
February 25, 2021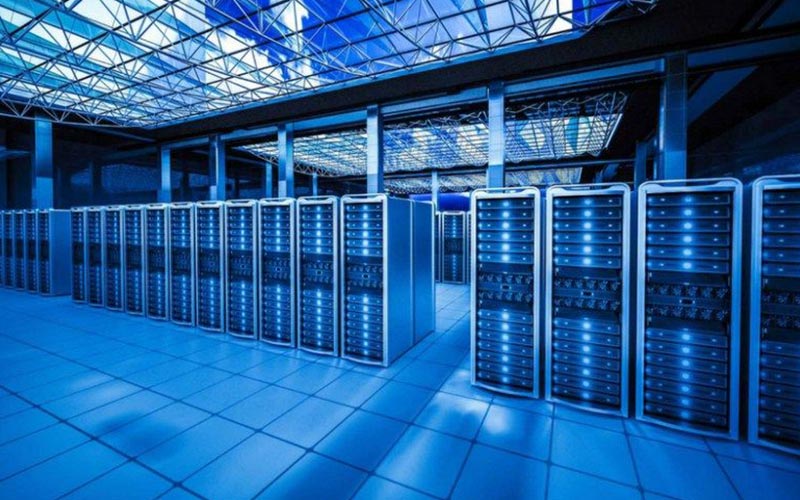 In the last year, despite the downturn linked to the pandemic effects, few sectors of the economy, namely internet service providers (ISPs), information technology (IT) infrastructure providers and data centers, have seen a sharp demand increase - primarly as a result of the shift towards home and remote working.
Data centers' growth has been driven by increased awareness of the benefits that cloud services can provide, increased pressure from many companies boards to provide more secure and robuste IT enviroments, along with setup of local data centers across the world.
According to multiple information sources, the market was expected to grow at a compound annual growth rate (CAGR) of 3-5 % from 2019 to 2023; as a result of the pandemic, it is believed the market will grow faster than predicted, given the pressing needs to bolster IT performance, flexibility and security.
Furthermore, greater scrutiny over IT budgets and changing corporate preferences towards usage-based payment models has made data center service propositions more attractive.
A total of 171 USD billions have been invested in data centre infrastructures in 2019, mainly driven by North America (72.98 billion dollars), Asia and Pacific are (50.60 billion dollars) and the EU (37.78 billion dollars).
Modern data centres use a variety of innovative cooling technologies to maintain ideal and efficient operating conditions. These solutions run the gamut from basic fans to much more complex heat transfer technologies. Some of them even rely upon external sources of cold air or water, to facilitate much more energy efficient data centre cooling.
Racks & enclosures product line within FAIST
FAIST recognized the potential of the data centres market from the very beginning, proposing itself as a strategic and worldwide partner for the development and production of both standardized and customized solutions.
Already in 2013, we decided to create a dedicated business area for this specific product line, with a team of people committed to keeping up with the technological and economic growth characteristic of this market segment.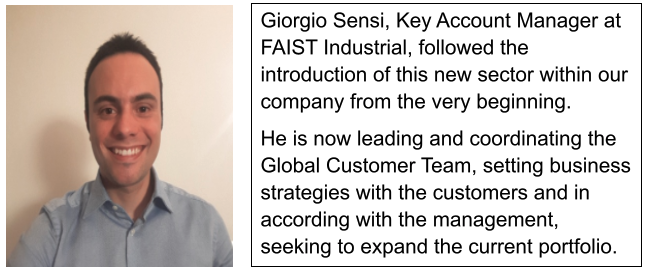 This is actually covering the production of metal racks for UPS systems from 120 to 1.200 kVA, supplied to some of the world's leading providers of equipment for data centres.
Just recently FAIST has been selected from one of our customers as partner for the development and manufacturing of evaporative cooling and humidification enclosures.
These products, largely used in residential and industrial applications (mainly data centres environments), are quickly gaining market shares, due to their low operating costs and high performances.
The adiabatic cooling systems
Air cooled equipment operates well when ambient temperatures are cold, but it draws much more energy during hot seasons. Evaporative coolers are more energy efficient than air cooling systems.
Just recently a new technology has become available, designed to achieve air cooling and humidification with high efficiency and low operating cost.
The warm dry air passing through the active section evaporates a proportion of the water and thus produces cold, humidified air. The energy that is needed for the evaporation is taken from the air itself. The air that leaves the humidifier is therefore humidified and cooled simultaneously without any external energy supply for the evaporation.
In this way the energy consumption for data centres cooling systems has been drastically reduced, allowing the downsizing of the full IT and ISPs infrastructures.
As a solution to do more with less and a step towards sustainable growth, the adiabatic cooling system proposes itself as the future of high-efficiency thermal management.
Market trend and the future of data centers cooling systems
The data centre cooling market was valued 6.04 billion USD in 2020 and is expected to reach 7.42 billion USD by 2026 (CAGR 3,76 %).
Development in IT infrastructure in emerging countries is driving the market.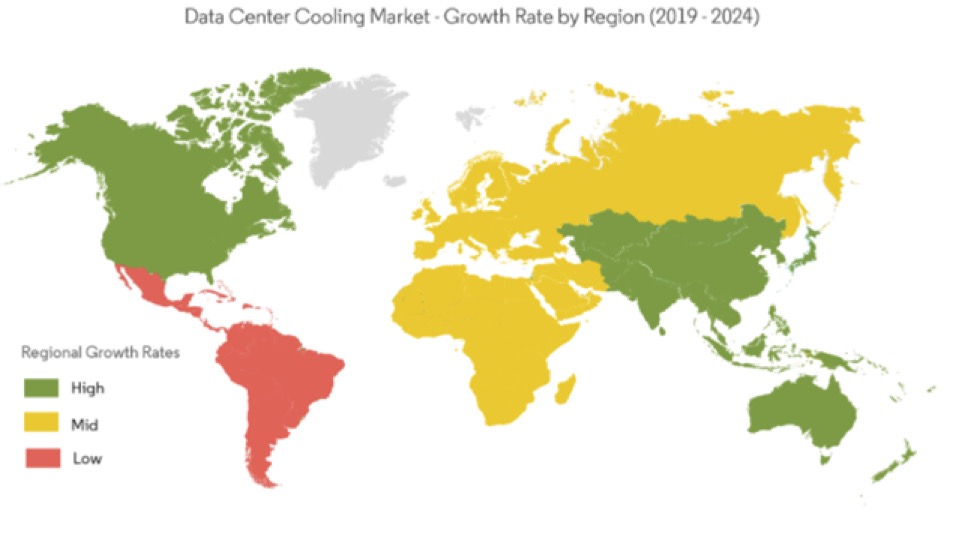 Being responsible for almost 40% of the power consumption in a data centre, the cooling system will be more and more subject to high efficiency expectations.
This aspect, together with the modularity and flexibility offered, will drive the IT giants and storage providers to shift investments on the adiabatic cooling equipment, forecasting a share increase from the current 40% to around 60%, at the expense of air, water and hybrid alternatives.