New products introduction in FAIST Metalworking
October 20, 2021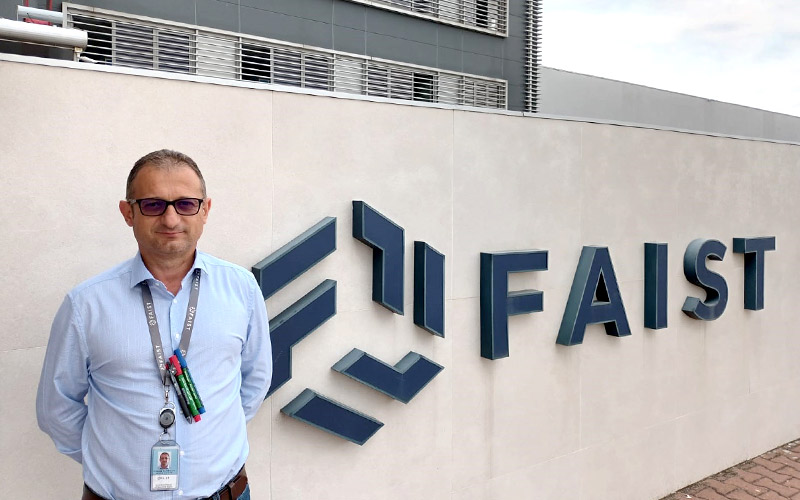 FAIST Metalworking is FAIST Industrial production plant situated in Oradea, Romania. Working closely with the global Industrial team, they are responsible for producing and supplying to our customers parts that are conform to their specifics and delivered in due time. But what needs to be done prior to this outcome? We spoke to Cristian Nastalin, General Manager of the plant, to understand how the team deals with the preparation of new products introduction and the Start Of Production phases of a project.
After the pandemic crisis, with the current raw materials and semiconductors shortages, and energy prices sharp increases, how does FAIST Metalworking manage to launch new projects in production in order to meet customer demand and stakeholder's expectations?
Definitely the current market volatility has created some issues, but at the same time it gave us the opportunity to become more flexible and able to adapt to the current market challenges. Let me present our New Product Introduction department internal structure: we have three main business units which are Renewables (RNE), Racks and Enclosures (RES), and Utility Metering (UMT). For each area we have a specific team responsible for the launch based upon APQP flow projects and according to our market strategy. They collaborate with colleagues that are part of the global Industrial team, located in other FAIST facilities, to ensure that all the process runs smoothly, with mutual satisfaction for us and our customers.
As of future market developments (i.e. EVI , renewable energy, digitalization…) what are the new products related to the current trends being launched in FMW?
On RNE business, we've launched a few months ago EV (electrical vehicles) chargers, which is now in its prototype/PPAP phase.
It is a high-power charging system for electric vehicles, which at the moment charges 400 V and will be upscaled to serve 900V EVs, with output power of 350KW/500A. Its preferred application should be on highways service stations.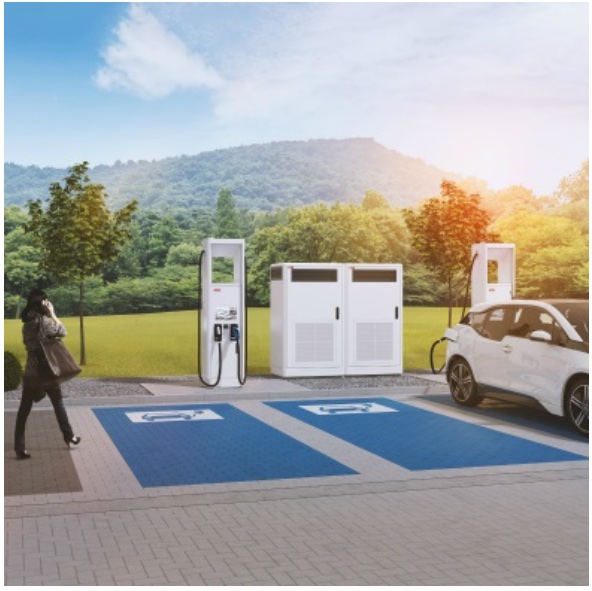 Which were the main difficulties encountered while launching this project?
First of all, we had to design and construct a new welding and grinding department, with all the needed utilities (electricity, air, gas network), because of the cabinet dimensions and production volumes.
Then we had to define and engineer the best production flow in order to achieve optimal quality and productivity level. Doing this, we had to take into account a few critical characteristics: the welding deformation, waterproof requirements, final assembly of such a big product. Together our NPI and operational team, with the support from our colleagues located in Italy, were able to solve these issues and overcome the challenge.
In conclusion, having this product in our portfolio increased our internal know-how and exposure on the growing EVI market with good prospects for future projects, which are already being reviewed with our customers.

What about the Racks and Enclosures business area?
Our evaporative and humidifying cooler will be the high-runner product for our factory. The first two prototypes were constructed recently, and presented to the end customer, to be integrated in their data centers. Together with our customer, we inspected and approved these first two prototypes during a client's visit to our plant.
The key success factor for launching these projects is to align in the most effective and efficient way the mechanical processes sub-flow, with the modular cassettes flow and the electrical and hydraulic components flow to meet final assembly unit fit and function features.
Related to UMT business, is the team working on new projects?
Besides gas meters that we already have in production, this year we will introduce a new product, currently in the ramp-up phase.
The main achievement of this project was to design and execute the assembly and helium test line, customized according to the customer requirements and developed by our advanced manufacturing team with the contribution of some external suppliers. This is a major step forward to grow our capabilities for smart gas meter production technology.