Germany was the largest importer of Italian automotive parts and accessories in 2017
September 13, 2018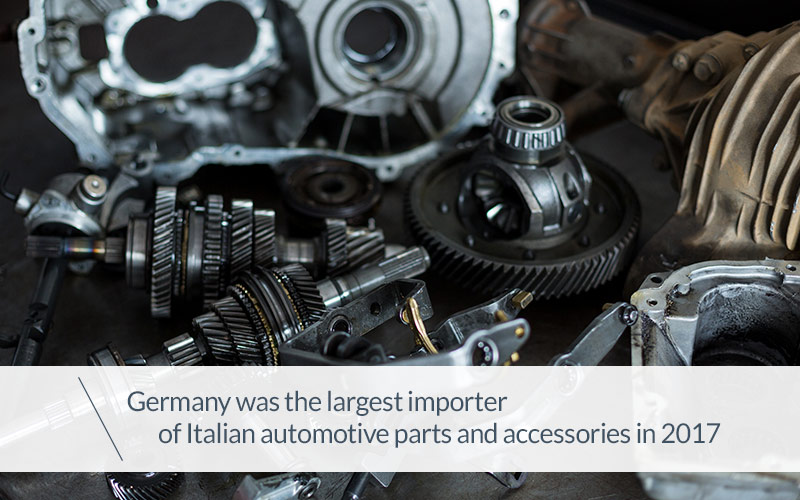 Exports, for the Italian economy, represents a vital linchpin in the constant growth achieved over at least the last twenty years, if you excluded the drop (instantly turned around) for the recession period 2008 and 2009.
As you can see in this graph drawn up by the Federal Reserve Bank of St. Louis, following the dip in Italian exports, growth was restored at an exceptional rate.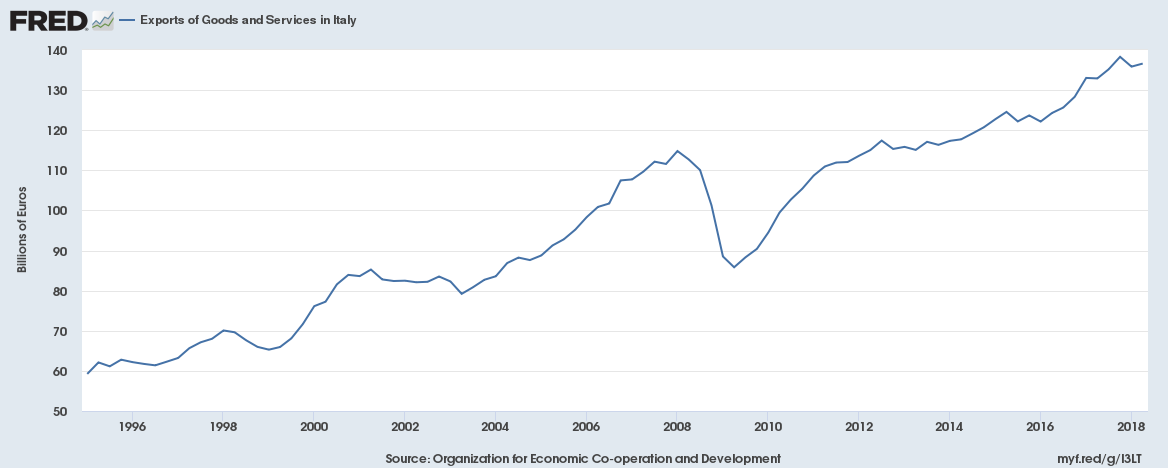 One of the sectors to be most affected by the recession at the time right across the globe (including Italy) was the automobile sector. It underwent a desperate struggle to clamber back, going through highs and lows, until hitting record levels.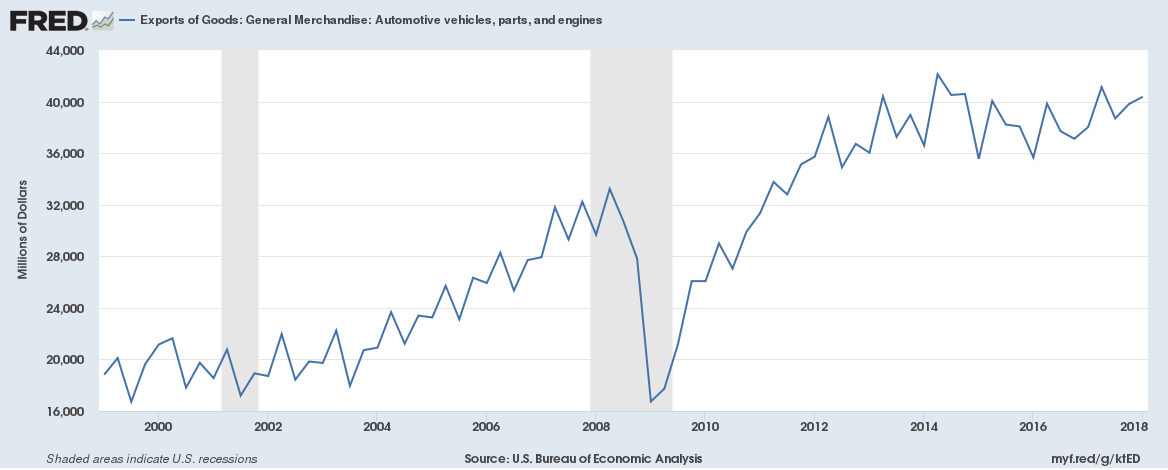 The data on the Italian automotive industry
In April 2018, ANFIA (Associazione Nazionale Filiera Industria Automobilistica) issued a press release, supplying some very positive data regards the Italian automotive sector.
Indeed, in 2017, production chain exports for vehicle components reached 21.2 billion euro, surpassing 2016 numbers by 6%.
During the same period, the value of imports was worth 15.4 billion euro, with a 6% increase on 2016. The trade balance, therefore, showed a positive surplus of 5.7 billion euro, roughly 327 million more than the 2016 trade balance (+6%).
When we refer to the export of automotive components, we are talking about 4.7% of all Italian exports. This just goes to show what a vital role this sector plays within the Italian national economy.
Germany is the largest importer of Italian components
A very interesting piece of data regards exports of automotive components is that relative to the main European and world countries which import these goods from Italy.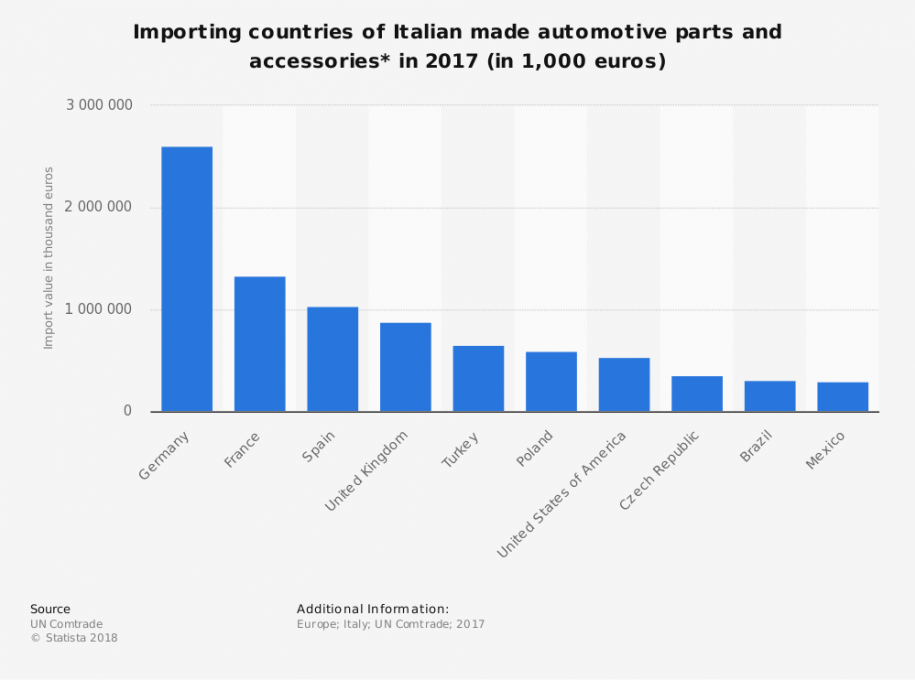 As this graph (drawn up by Statista using data from the United Nations Commodity Trade Statistics Database) shows, the top destination market for the export of Italian components is Germany, for a value of over 4 billion euro (+4.9% on 2016) and accounting for 19.3% (19.5% in 2016) on the total exported.
After Germany come France, Spain, UK, Turkey, Poland, USA, Czech Republic, Brazil and Mexico.
Besides the interesting data relative to Germany, it can also be noted that in the NAFTA area, there is a positive trade balance with Mexico at 402 million euro. That is 13 times bigger than the 2016 figure.
According to ANFIA this figure is due to trade in the engine sector, which has generated a trade surplus worth 116 million euro inverting the previous year's trend when the balance was negative.