FAIST Romania 20 years anniversary
May 22, 2023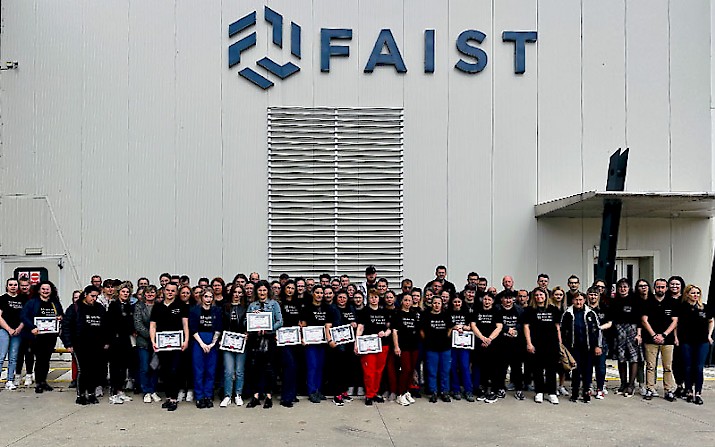 Last week, FAIST Romania, part of FAIST CPS' Business Unit, celebrated an important anniversary, marking the twentieth year of its operations in Topoloveni.
The plant has gone a long way since it was opened, moving from the assembly of pneumatic actuators to the production of electric actuators with a state-of-the-art automated line, among others.
The team celebrated gathering in the plant to spend a joyful moment together, a great occasion to look back to the achievements that were obtained and thank the colleagues that have been part of the FAIST Romania team since a long time ago, contributing with work of great merit to the success of the whole group. After twenty years, we are ready and look forward to the future challenges, confident that we will be able to overcome them.
A big thanks to everyone who contributed to this achievement and all the best for the years to come!