Cleveland wants to shift to 100% renewable energy sources for electricity
October 31, 2018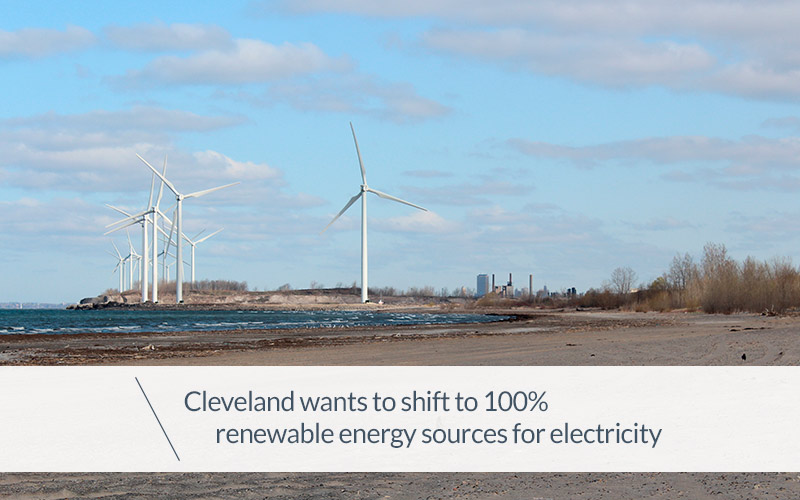 The US city of Cleveland, located in Ohio, for a number of years now has been undergoing a makeover when compared to its industrial past. The focus is now definitely on the environment.
Indeed, recently city officials have declared that they intend to reach 100% electricity supplies from renewable energy sources.
A very ambitious plan
It's a very real change given the city's past. It falls within a wider plan for climate control, which openly states the goal of reducing greenhouse gases by 80%, when compared to 2010 levels, by 2050.
"This plan is about much more than climate change"
said the Mayor of Cleveland, Frank G. Jackson.
"Implementing the actions in this plan will create a more sustainable Cleveland. By strengthening our economy, cleaning our environment, and improving the health and wellness of Clevelanders, we are building a thriving green city on a blue lake."
The plan discusses the reduction of emissions via the following actions:
improving energy efficiency and building design;
increased percentages of renewable energy in the city and surrounding areas, including from offshore wind farms on Lake Erie;
an increase in the use of public transport and access to charging points for electrically-charged vehicles to reduce fossil fuel usage.
From an industrial power-house to a sustainable city
Cleveland is the Standard Oil city defined by John D. Rockefeller and Henry Flagler, the city of steel production and other heavy industry's output. For tens of years, those activities were the backbone of the economy, yet they have also wrecked devastating damage due to the pollution produced.
With the decline of heavy industry, the population of Cleveland has fallen. Now, city leaders hope that clean energy can be a driver for economic growth.
Cleveland now counts itself among the 82 states in the USA which have promised reach 100% renewable energy.