Wireless Telecommunication Services Market trends
January 8, 2019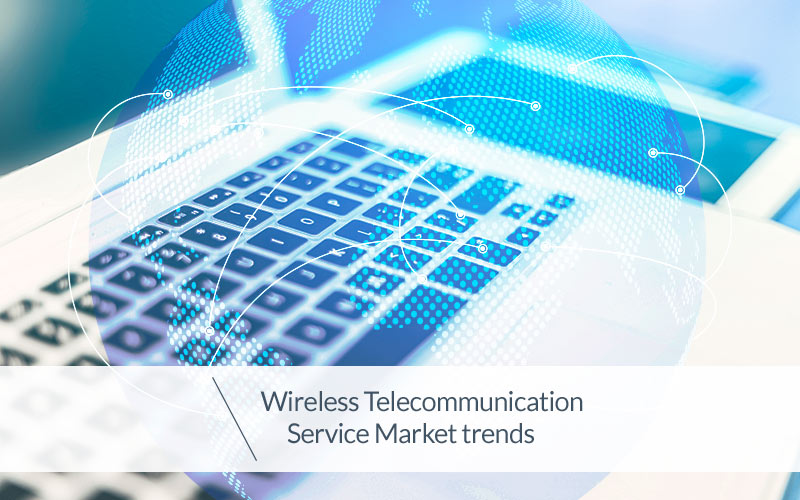 The recent report "Wireless Telecommunication Services Market: Global Industry Analysis, Size, Share, Growth, Trends, and Forecasts 2016–2024", published by Zion Market Research, contains an interesting analysis and overview regarding the wireless telecommunications services market.
That final phrase above is now an integral part of our day-to-day personal and professional lives, and actually includes multiple services, for example, the traditional text message, the now obsolete bleep, email and internet access from mobile devices, such as smartphones or notebooks.
From 4G to 5G: a much-awaited revolution
As is very apparent, the telecommunications industry is effectively facing a very "happening" revolution, connected to the development and subsequent large-scale launch of 5G connectivity. This is the long-awaited evolution from the 4G network which we have all been used to for several years now.
This means that wireless telecommunication services will also be shaken-up, in a good way, by 5G. There will be an increase not only in the quality of usual services but also the creation and diffusion of new technologies.
Services and applications
The global market for wireless telecommunication services is divided up according to service types and applications.
Then depending on the application, the global market is further split into data services, voice services, text services and much more besides.
A still further division places applications operative in very specific fields together, each one with very individual characteristics; for example the medical and health sectors, production, retail sales, military and defence, housing and real estate, tourism and hospitality, automobile and transport, and agriculture.
In brief, wireless services will have applications in just about every field of human knowledge, and a considerable impact on the inner workings of each segment is forecast.
Growth factors
According to the report mentioned at the start of this article, various factors are facilitating the future growth of the wireless telecommunications services market, principally connected with the so-called digital revolution.
The IoT, artificial intelligence and machine-learning are forcing companies and providers to increasingly invest in more resources to optimise business processes, and the need for better-performing wireless networks is widespread.
Without however wishing to focus on future "might-be" scenarios, in order to understand potential growth in wireless communications, it's enough to make a quick observation of how much already occurs in our daily lives and in the world that surrounds us.
Landline phones are disappearing fast, whilst contracts for mobile devices and smartphones are rising.
This can only mean an increasing need, and therefore demand, for quality wireless connections and services.