Security is a top concern for 5G operators
August 8, 2019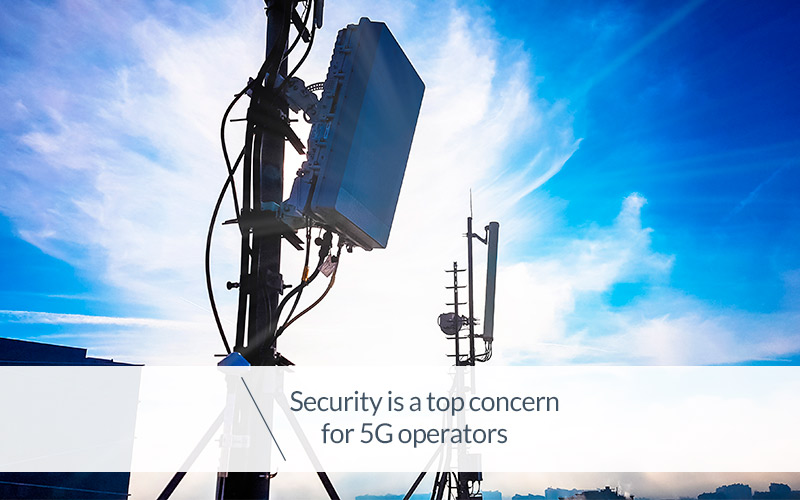 The launch of the new 5G networks is actually happening, albeit only experimentally, and in a somewhat patchworked fashion. All industry operators (and not just them) agree that this can really be considered the next digital revolution.
In fact, the 5G networks, given the immense progress in terms of transmission speed, latency, capacity, energy efficiency and connection density, seemed poised to make a more intelligent and more connected world, which will facilitate huge changes in the global economy.
For the various telephony players, this opens up new and exciting revenue opportunities and business models.
Evolved Mobile Broadband (eMBB), Ultra-Reliable Low-Latency Communications (ULLC) and Massive Machine-to-Machine Communications (mMTC) are not just futuristic acronyms but are real things, made possible by the development of this new technology, pushing the boundaries of digital transformation even further.
For users, as we have already mentioned in previous articles, 5G means that virtual and augmented reality are being adopted in a more efficient manner: the ability to stream video content in super-high definition on mobile devices, increased connection speed, more complex service availability, over and above development in the IoT sector.
All these developments bring with them a number of obvious worries regarding an aspect which the operators are particularly sensitive: network security.

The security issues of 5G networks
Security is one of the biggest headaches for operators, who evaluate the risks associated with new traffic levels, explosive growth in connections and periodic critical issues.
Indeed, everyone agrees that the security sector is one of the most important ones in terms of resources to invest in.
Guaranteeing increased security and reliability are both vital aspects, on which the endurance of this new generation of wireless networks totally depends.
5G networks will exponentially increase the number of connected devices, creating a massive expansion in available attack surface for IT criminals, where they can commit acts such as DDoS attacks (distributed denial of service), plus creating a vast increase in traffic which operators will have to both analyse and protect.
Consequently, 5G networks will need to be built on a very solid foundation regards security.
For this reason, the operators have already created (shortly to be implemented) increasingly sophisticated safety measures to protect 5G networks, users and the telecommunications sector itself.