ICE and EVs: price point perspective
November 30, 2022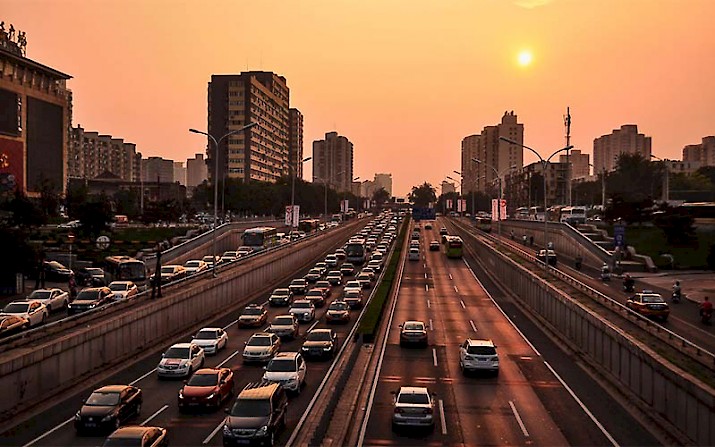 The rise in popularity of electric vehicles over the last few years is undeniable: sales of EVs hit 6.6 million globally in 2021. That's a mere 9 per cent of the total global market, sure, but it's also a figure that's triple that of two years earlier, pointing to an explosion in electric-powered-vehicle popularity.
Two million EVs have been sold globally in the first quarter of 2022 - up 75 per cent from the same period last year - and it's projected that battery-electric vehicle sales will reach 25.3 million by 2030, although some predictions place that figure even higher.
The reasons behind this choice are many, among them reduced fuel costs, fewer emissions, lower road taxes and increased accessibility to downtown areas with ICE restrictions, tax incentives, performances, the increased offer by OEMs and so on. But what about price point, compared to other fuel types? Most people might really like the idea of a new electric car, but not especially enjoy the price tags that come along.
So, how close are EVs to achieving price parity? It depends whom you ask. Capital cost has always been a major factor in the EV purchase decision, with 63% of consumers believing that an EV is beyond their budget. Some of these consumers perceive the often higher upfront costs to be an insurmountable barrier to EV adoption. Then again, parity between EVs and ICE vehicles doesn't require the sticker price to be exactly the same.
For EVs' total cost of ownership ("TCO") — the full cost to own and operate a vehicle, accounting for inputs such as purchase and fuel prices — to become the most important deciding factor for consumers, the operating costs of both kinds of vehicles must be made transparent.
According to a report published by Clean Technica, several pundits indicate that TCO for EVs is already lower than its ICE counterpart. Deloitte has concluded that price has already reached parity, if you consider subsidies in various markets and TCO. They say that other pluses for EVs now also include the fact that EVs' driving range is already comparable to that of ICE vehicles, and the number of models available is increasing. Some more reserved analysts expect TCO parity between EVs and ICE vehicles as soon as 2024 to 2026 for shorter range EVs and 2027 to 2030 for longer range EVs.
A common argument for EV cost parity with ICE vehicles, based on TCO without considering any tax incentives, looks to battery pack prices with lower up-front purchase prices. Currently, EV batteries comprise 30-35% of EV prices. EV battery prices fell 6% between 2020 and 2021, reaching an average price of $132 per kWh in 2021. According to Bloomberg NEF's 2021 annual battery price survey, due to higher raw material prices, a $3 price increase has taken place in 2022, to $135/ kWh.
When battery prices cross a means test threshold, aided by more resilient supply chain strategies to make battery sourcing more affordable, batteries will achieve price parity on a TCO basis. Most analysts agree that price parity between EVs and ICE vehicles will occur sometime between 2023 and 2025.
Despite challenges, it is becoming increasingly viable also for fleet operators to electrify their fleets. Medium- to heavy-duty fleet electrification is expected to undergo significant electrification over the next 5 to 10 years as fleet operators look to cut emissions. Depending on the market, the total cost of ownership is likely to be more attractive for some type of vehicles than for others: for example, electric two- and three-wheelers (E2Ws, E3Ws) could be more convenient than passenger or heavy commercial vehicles (PVs and HCVs).
Although the rate and scope of change may vary, electrification will play a significant part in the transformation of the mobility industry and offers prospects in many vehicle segments.