FAIST CPS' Rotary Electric Actuators lines ready for SOP
August 10, 2022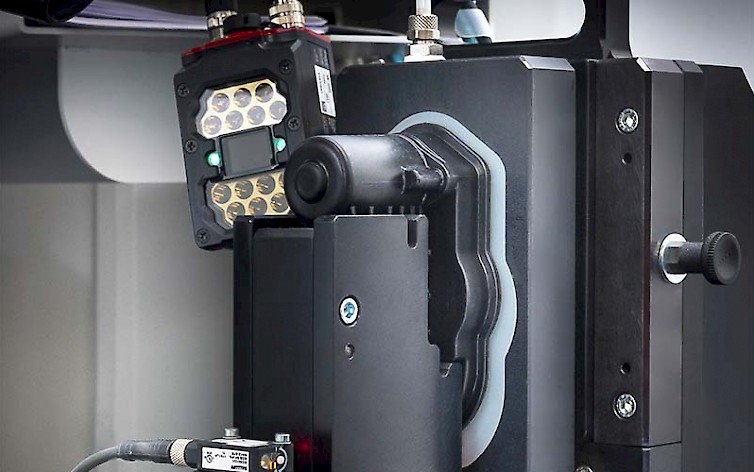 Another great milestone for FAIST CPS: after three years of development, our automatic assembly lines for electric rotary actuators (REA) are ready to start series production. The lines have been fully homologated and debugged, and the same goes for the first product of the range, to be launched for major OEMs projects.
From next September, the production of the actuators that will be used to control the Waste Gate valve of turbochargers will start at the same time in FAIST Emission Controls (China) and FAIST MetalMex (Mexico) plants.
This challenging launch was made possible thanks to the professionalism of the teams present in the various plants that are part of the Controls & Propulsion Systems business unit of FAIST group; teams that have been trained and prepared over time, especially during the development phase, by our Operations and Manufacturing staff.
We all know by now that Industry 4.0 is bringing about the convergence of information technology (IT) and operational technology (OT) systems, creating interconnectivity between autonomous manufacturing equipment and broader computer systems.
The lines, following the logic of Industry 4.0, are fully automated. Their construction and implementation is the result of the development carried out by FAIST CPS' Advanced Manufacturing department, specifically customized on the product to be produced. The Advanced Manufacturing team followed both the mechanical development, and the development and implementation of the lines' software. A specific focus has been put on the control system and management of the qualitative parameters, that are analyzed in real time and collected for the purpose of a complete traceability of our products.
Volumes will grow rapidly, adding up to a great part of the total capacity within the next few months, while new projects will fill the capacity of our lines further in the next 2 years.
At this time, we are especially proud to present this achievement, as this project is a typical example of the industrialization model that FAIST Controls & Propulsion Systems usually implements: we are, in fact, able to customize not only our products, which are entirely developed and tested internally. Among our capabilities we also have the design and development of equipment and assembly lines that place our products at the highest levels of quality standards, producing parts with great added value and high technical content.