FAIST CPS&IND Supply Chain of 2020 and the future
August 6, 2020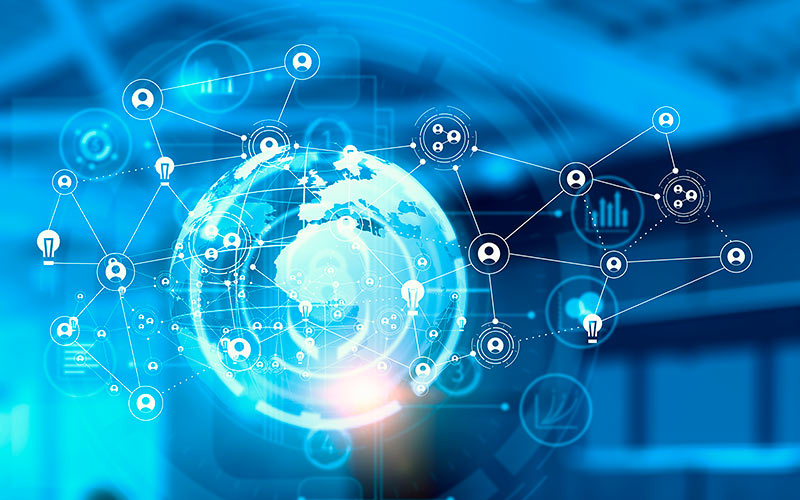 First, please introduce yourself to our readers and explain your role in FAIST CPS&IND division.
I'm Romina Minelli, Supply Chain Director for FAIST CPS & IND division. I have been working in FAIST since 2001 and from the very beginning, I've been in supply chain operations: purchasing, logistics/transportation and inventory management.
I started as Vendor Scheduler (mainly for the automotive part of the business) and my role grew together with the company. Having acquired experience and a global vision, from production to the end customer, I am now overseeing and managing FAIST CPS & IND division's overall supply chain in terms of sourcing and logistics strategy. To do this, I work in close collaboration with Operations, Customer Teams and Finance departments in order to maximize our company's efficiency and productivity.
Being FAIST a multinational company, how do you manage the sourcing strategy in a global market?
The easy answer would be to look for the most cost-efficient place to manufacture the goods on a global level, after having performed a make or buy analysis - as FAIST is first a manufacturing company.
In reality, working on a global base means evaluating carefully the total acquisition cost (TAC) of a product: transportation and duties, suppliers' quality management costs in case of poor quality, inventory cost, specific local regulations, and possible supply chain interruptions. These are all aspects that we need to take into account when taking a decision.
FAIST's strategy is based on being close to its customers, so as to reduce the impact of TAC: the same strategy is used in sourcing, trying to localize vendors where our finished good are manufactured. This choice has proved particularly effective during the COVID-19 pandemic, when most supply chains suffered interruptions or slowdowns due to difficulties in transportation and import of materials.
What are you looking for in a supplier partnership?
I have always considered vendors as members of a great family: I'm used to creating relationships of trust, and I try to get to know the culture and customs of all the places where we are active. Working with our local supply chain teams helps me, guaranteeing as much as possible that we avoid any risk of miscommunication and misunderstandings.
Honest communication and transparency are the result of an open approach to vendors, which usually pays off with a reliable partnership.
How does the team guarantee that the purchased material is compliant in term of quality and consistent through time?
Our team approves material with a Production Part Approval Process (PPAP) before Start of Production. Soon after approval, we define an Incoming inspection plan to monitor conformity of the product for its most important features and quality characteristics.
Additionally, every supplier part of FAIST supply chain needs to pass at least every 12 or 24 months an internal re-qualification of the product. The internal re-qualification is verified during scheduled audits that we perform at the supplier's plant, which FAIST's Supplier Quality Engineers assess according to IATF 16949 and/or VDA 6.3 standards. Re-qualification of the vendor is mandatory on a regular basis, based on the status of the product (critical or non-critical).
In order to manage all information and monitor FAIST's supply chain we developed a customized tool as a plug-in of the PDM/PLM in use: The Supply Chain Utility. This software allows supplier master data management, document uploading, monitoring of certification, action plans, supplier development plan; any deadline is monitored automatically through email alert messages to the people responsible of vendors' management.
Additionally, through this tool, our vendors are subject to performances evaluations according to the following parameters:
QUALITY: evaluating the occurrence of defected PPM, NCR, CIV, Special Status (CSL1/CSL2) and 8D response timing.
DELIVERY PERFORMANCE: checking that at least 95% of deliveries reach our plants in time, and the need of Premium Freight.
COST: productivity based on saving target, payment terms, terms and conditions signed.
SERVICE: an average evaluation of the experience our team has had working with the vendor, to make sure it meets FAIST's expectations according to our New Products Introduction Buyers, Supply Quality Engineers, Commodity Buyers and Vendor Schedulers.
The Supply Chain Utility is used to review FAIST Global Supplier Evaluation on a quarter and annual basis and to automatically deliver the corresponding scorecard to the vendor.
Does the approach differ between the automotive and non-automotive parts of the supply chain?
Automotive standards are in place for any vendor: the approach is the same and we prefer to use the same Approved Vendors List both for CPS and IND divisions.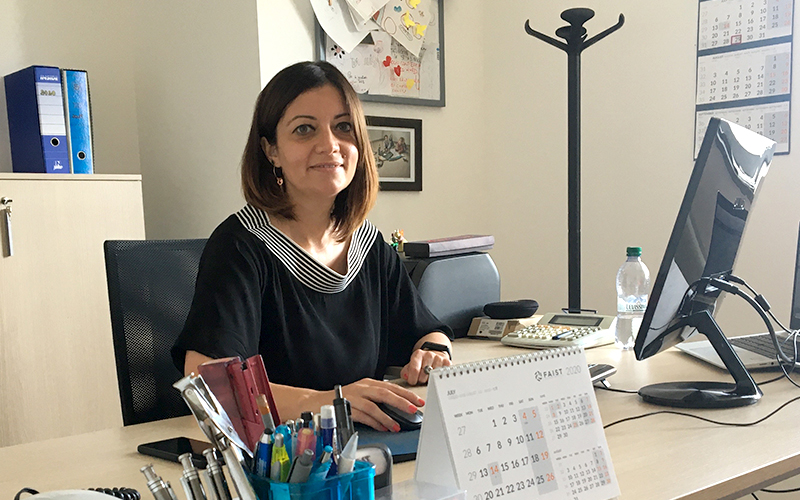 What have been the main challenges you encountered due to the COVID-19 pandemic and how have you been able to overcome them?
The first challenge we encountered was undoubtedly managing the demand of our customers, as the first reaction to the COVID-19 pandemic spreading outside of China's borders was a sudden increase in requirements, motivated by expected supplies interruption. Dealing with short-term demand spikes while at the same time paying attention to inventory management has not been easy.
We quickly set up a routine of two weekly web-meeting with the Supply Chain and Operations teams, for ABC analysis, and to fix vendor scheduling updates: the goal was to use all inventory on hand reducing purchasing and transportation expenses to the bare minimum, besides fulfilling our customer's requirements in due time. This was successful. When customer's requirements dropped as a consequence of government shut down policies and difficulties with import, especially from China, we were obliged to postpone requirements to our vendors - but demand planning and vendors rescheduling was already in place and strictly monitored.
Import procedures and transportation were the other main challenges: transportations by trucks between Italy and Romania, where we usually have a steady volume of goods, were highly impacted by restrictions, especially because all Countries of the European Community were fixing their own strategy. Passing the borders was a real challenge that we overcame ensuring a constant and accurate information flow, trying to monitor the situation and suggesting alternative routes.
In terms of air and sea-cargos shipments, every player was focused on keeping ships moving, ports open and trying to facilitate any cross-borders transaction, ensuring that any transportation company and border agency could safely undertake the controls of the goods and quickly clear them, especially for essentials such as health supplies and food.
We faced critical moments despite the general will of keeping supply chains flowing because of the massive reduction in the numbers of flights and sea-cargos, and the obvious need to give priority to PPEs both in terms of space available on cargo-flights and for custom clearance.
One of the most critical part has been a component manufactured in China: we managed to keep the flow going working with trustworthy transportation companies and thanks to the good relationships in place, we were able to clear materials even on Saturday – Milan Malpensa customs operators were extremely collaborative.
Has the pandemic changed the way you approach your work?
My standard approach is very direct and hands-on: I'm used to visiting vendors, to look at operations and processes. Meeting people and spending time with them is my way. COVID-19 forced all of us to change, and use much more of a web-approach, working mainly through videoconference. It's for sure something that I will maintain and even improve, because the feeling is always that we are working as a team but with the advantage, for some activities, to speed up actions and solutions and save money at the same time.
Moreover, working remotely was a new experience that highlighted how splitting time working from home and in a corporate office could be a new standard: it's a good way to empower people, to show the members of your team how much you trust them. People are very concentrated on specific tasks; they are scheduling their time and activities to be ready with answers and feedback for next planned web-conference. It is definitely working for us.
The other focus during pandemic was checking all contingency plans: it was crystal clear that using multiple suppliers in multiple locations is a wise business practice.
COVID-19 has revealed some weaknesses of global purchasing strategies especially for critical components: we must rethink supply chains to respond quickly to sudden disruptions and always have, when feasible, a regional source for at least 30% of global volumes expected. Where this is not feasible we must re-evaluate logistics hubs and transportation strategy to reduce as much as possible lead times.
Sustainability, IOT, transparency, autonomous vehicles in logistics… How do you imagine the supply chain of the future?
This period made clearer than ever that automation and digital transformation are something that we need, now.
There is a need to reduce as much as possible contacts and maintain distances: automatic warehouse shelves and automatic forklifts are used in many plants, and multinational companies are already implementing robots to move goods from one operator to the other, and making trials for deliveries with drones, or autonomous vehicles.
I believe there will also be a huge increase of Apps to manage spreading specific information or documents in a short amount of time.
The main idea is the standard Lean approach of eliminating any waste: handling and touching materials, goods, paper, avoid duplicate data entry, etc. Everything will be electronically connected end to end for any step of the supply chain, also optimizing manufacturing processes.
Increased flexibility should be a must: The Internet of Things, artificial intelligence, robotics, 5G, digital supply networks are the specific tools we can use to deal with any future unexpected challenge.