The importance of data for the automotive industry
November 29, 2018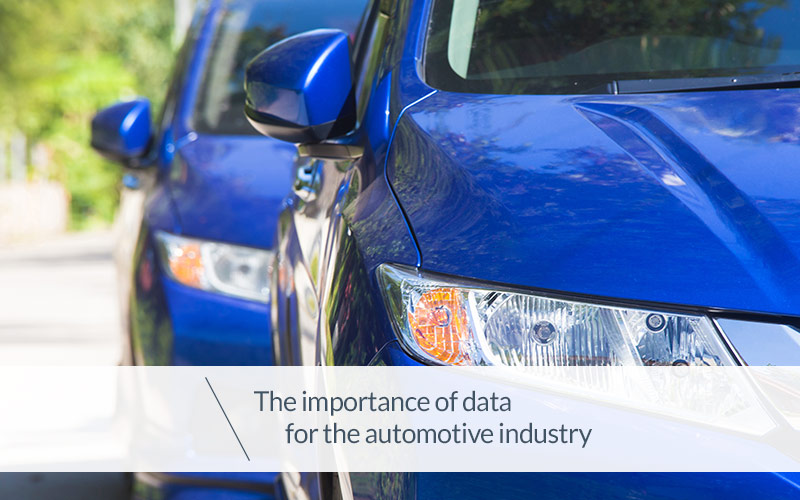 The automotive sector, as for just about most of the industry in general, has developed over recent years by integrating new technologies into vehicles, able to revolutionise the way in which vehicles are designed, engineered and manufactured.
The arrival of the internet, and in particular of the so-called IoT (Internet of Things) has equipped vehicles with increasingly innovative devices, keeping them constantly connected.
Connected vehicles with automated piloting have forced the digitalisation of the automotive industry, revealing the undeniable importance of both data and Big Data, in a market which for certain aspects is still very traditional.
Big Data and the automotive sector: a market worth billions of dollars
As can be seen in the EU report) "The race for automotive data", published in January of 2017, Internet and the data economy represent a global economic potential of approximately 120 billion euro, with forecasts of 20% growth by 2020.
Electrically-powered and autonomously-driven cars are pushing the sector towards digitalisation.
Over the next 4 years, over 90% of sales of new cars will include internet-connected devices, favouring the entrance of the new players into the automotive sector. New players will include telecommunications service providers, big data experts and insurance businesses who will all have new challenges to face.
Vehicle makers will have to compete on services offered
Buyer purchase intentions are already strongly influenced by the presence (or absence) of these additional functions in a vehicle, indicative of a currently low-level interest, destined to sharply rise soon.
This this is why, for vehicle manufacturers, the increasing importance of big data and the internet are two factors not to be undervalued not only from a production and technological point of view but also from a sales and marketing perspective.
So, where "traditional" technical characteristics are identical - the engine, consumption, speed, horsepower - the difference will be made by accessory services which can no longer simply be the standard sat nav or onboard computer.
Indeed, it is necessary to invest in new functions requested by users, integrated with big data.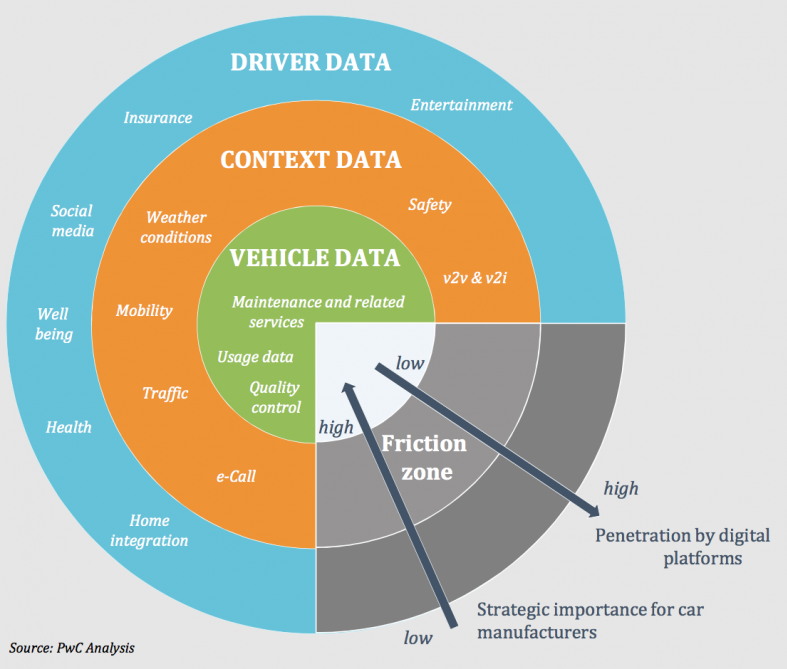 Social media, entertainment, health, home automation, safety; these are the things today's' and tomorrow's vehicles must make available.
Over the long term, between 30% and 40% of the automotive value chain will be tied up in digital services, via dedicated platforms.
The importance of synergy about the main players
Manufacturers, suppliers, network providers, technology suppliers, AI technology providers for connected and automated driving, mobile services platforms, new IoT platforms, governments; they will all have to collaborate to create an efficient and productive system for the whole industry.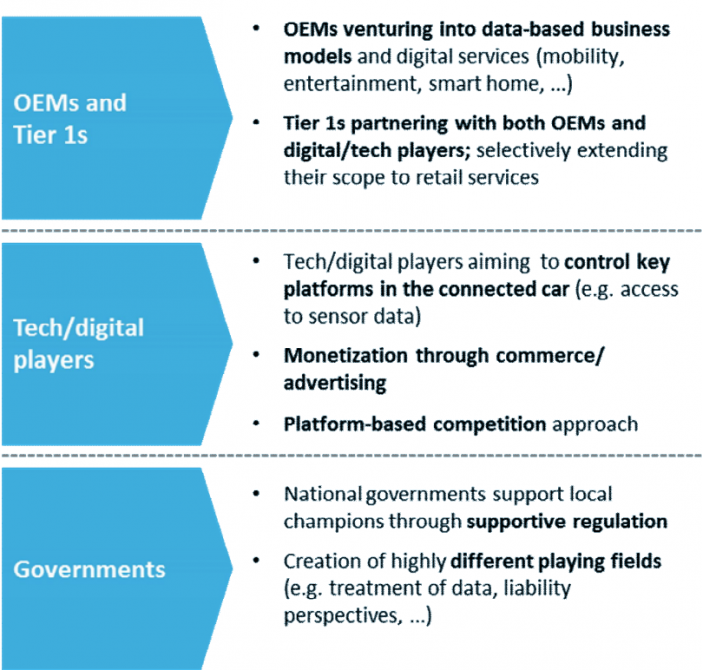 So what should be working towards? There is some interesting content in the following table.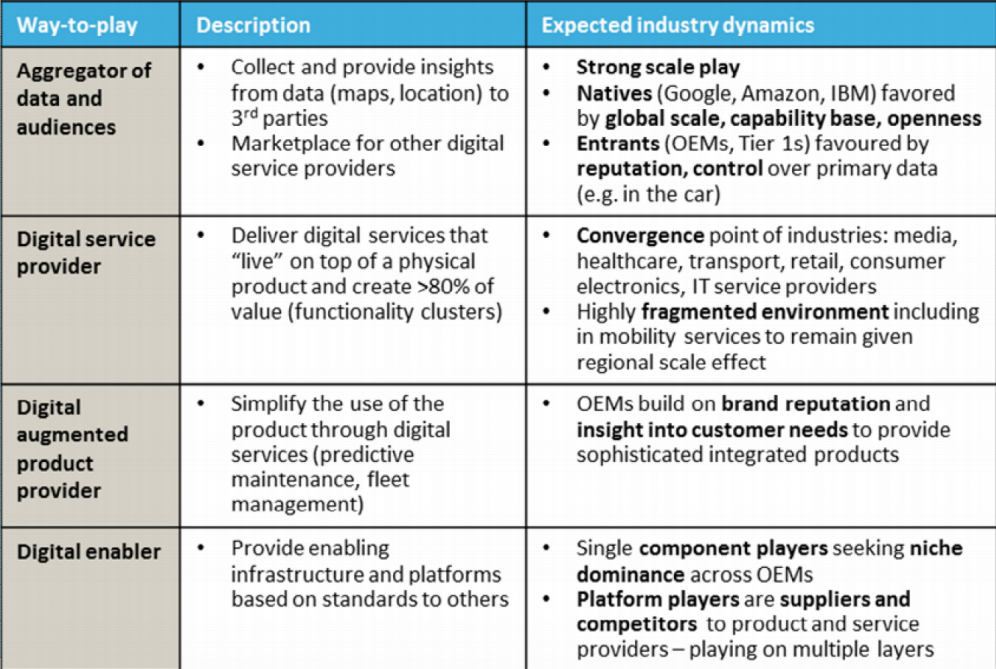 Conclusions
Data represents the most vital element in the economy of today's world, and that will be increasingly-true over the next few years.
The automotive sector needs to embrace this new revolution - as it is already doing - as for manufacturers it represents a significant competitive advantage.