China and USA are the principal consumers of renewable energy worldwide
September 28, 2018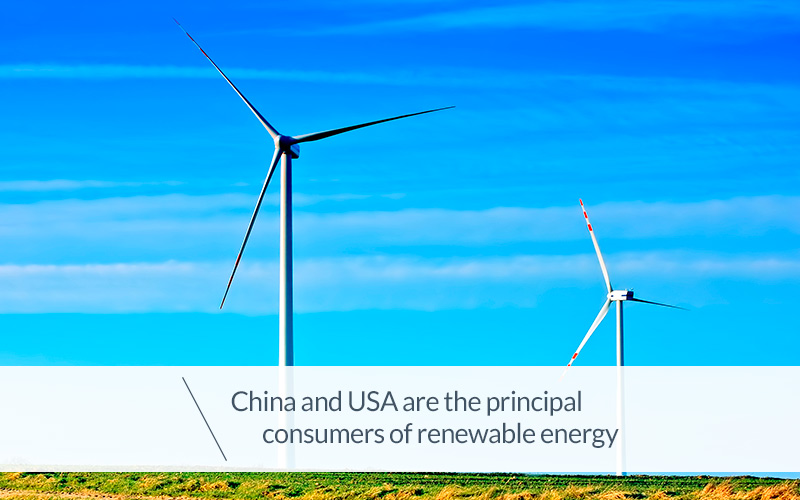 World demand for energy on a global level has grown by 2.2% in 2017, with an increase of 1.2% on the previous year.
The highest growth in demand comes from the OECD area, in particular, the European Union, proof of the economic recovery taking place, but unfortunately, underlining a fall regards improving energy output.
In short, that means using more energy, yet producing less.
Sadly, the other thing that is increasing is CO2 production, after years of stability.
So effectively, the encouraging data of past years was created during a period of economic recession; the resulting cutting-back of heavy industrial output had a very sizeable impact on consumption and on emissions.
As can be seen in the graph here below, GDP is actually growing in the two macro-areas analysed.
If we put that into percentages, the vast majority of growth in global energy consumption comes from developing countries, equal to about 80% of the increase.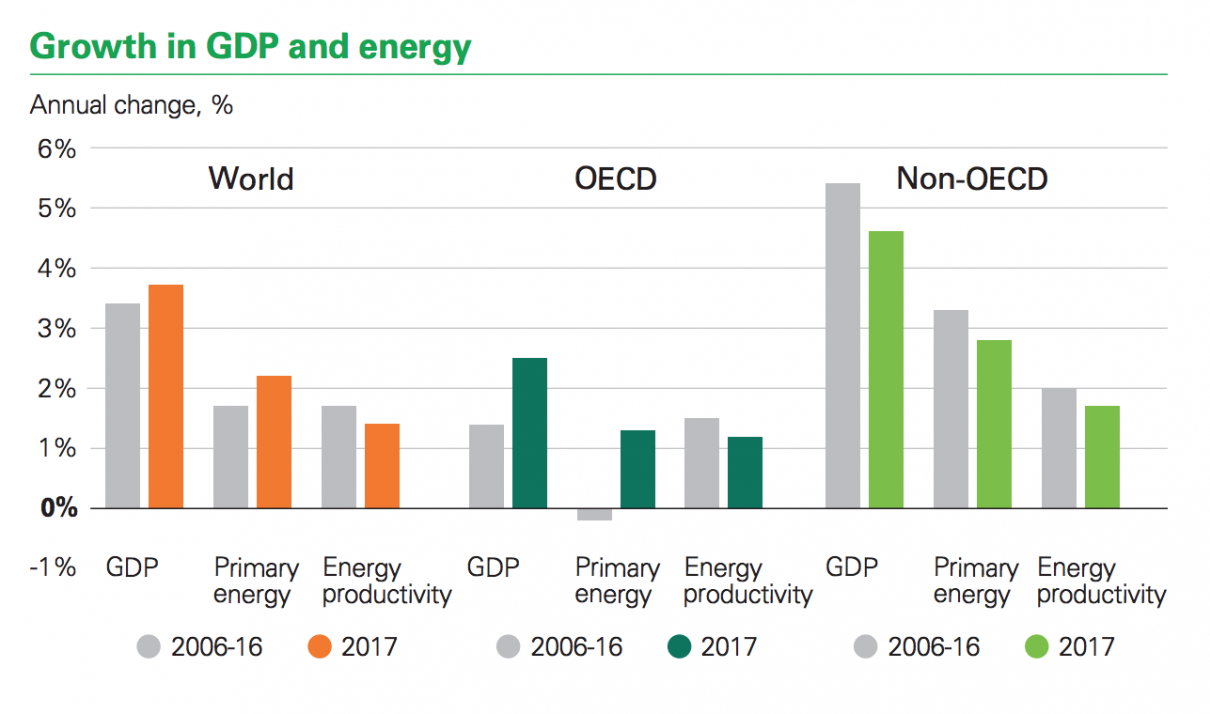 Energy consumption in China is in constant growth
Within this global scenario, China has only been responsible for one-third of growth, with an increase in energy consumption of over 3% in 2017 (3.1% to be precise), which is almost triple compared to the previous two years.
The growth of industries which require higher energy consumption, such as iron and steel production, explain such a sizeable increase.
Consumption of energy produced from renewable sources has gone up too, which is also true of the United States.
In China and the USA the amount of renewable energy consumed in 2017 has grown
According to estimates in the BP's Statistical Review of World Energy report, the countries which use the highest share of energy produced by renewable sources on a world scale are China and the USA.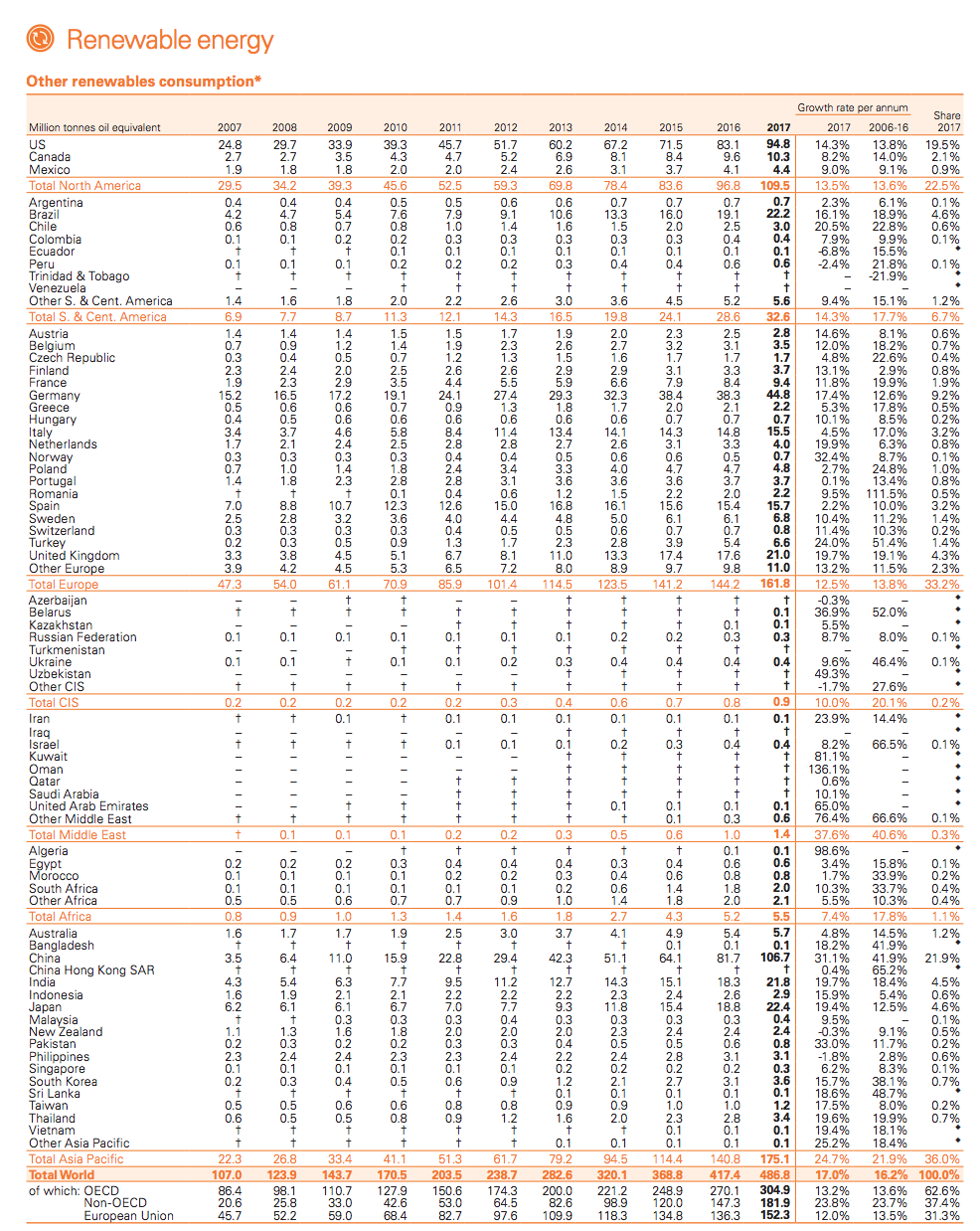 That is not a huge surprise, given that we are talking about two countries with massive consumption, and not just of energy.
The data refers to the gross production of energy from renewable sources such as geothermic, wind, solar, biomass and solid waste energy sources.
As we can see from the table, the use of renewable energy in the USA and China are up on 2016, respectively at 19.5% and 21.9%. That's hugely important data, which confirms that the efforts made by the two countries to decrease environmental impact and improve national air quality.