The advantages of "selective alliances" in order to fortify the automotive sector
June 4, 2020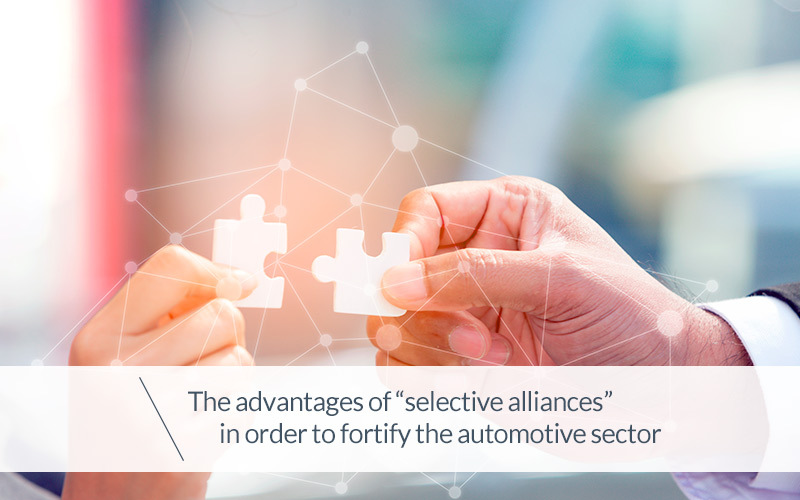 The automotive market over recent decades has encouraged "big buys", leading to the creation of industrial entities that are increasingly large and competitive in the marketplace.
The current merger of FCA with PSA is just one example of this increasingly common practice.
In the past, outcomes of acquisitions and mergers have always been a little uncertain. Sometimes they resulted in massive successes, as happened for VW and Audi, or Fiat and Chrysler. Nevertheless, occasionally the results are disastrous.
On the one side, the creation of these large super-groups brings a series of advantages in terms of increased market stability and economy of scale, however on the other side numerous variables (stakeholders, governments, employees, unions etc.) render these enormous groups heavy-footed, inflexible and slow to react. So opting for selective alliances may permit the dissolution of over-complex and unnecessarily slow processes.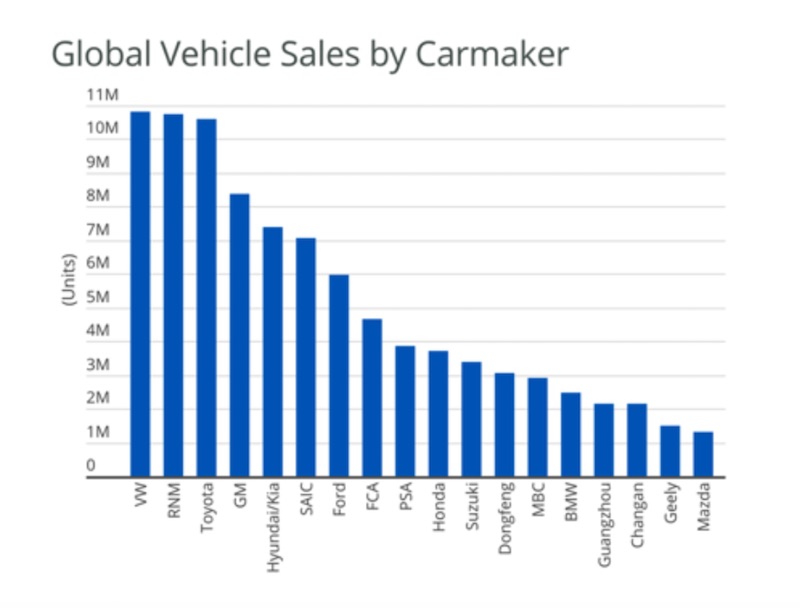 In a report dated April 2019 by Fitch Ratings, it is stated that it would be ill-advisable in the near future to continue to create these huge merger companies. "Selective alliances" would appear to be the way to go.
Therefore, the goal of major players in the worldwide market over the next few years shouldn't be that of market domination in terms of volumes of vehicles or parts sold, but rather the investment in new automotive segments, and increasingly in vertical industrial integration.
Investment and know-how sharing
Ratings agencies have put forward a theory according to which, at least in the short term, agreements that include shared investments, skills, know-how and obviously risks, are the way forward. Thus, companies can find a better balance between cost cutting (vital, especially right now) and the quality of the end product, particularly pertaining to vehicle electrification and driverless cars.
Indeed, the latter market segments are those which show the lowest capacity, both regarding individual vehicle manufacturers and groups, to be able to react individually without selective alliances with other businesses, even very small ones, but with certificated skills in those areas. This is why Fitch Ratings underlines the importance of sharing development, investment and risks, in order to minimise costs and maximise results.
Let's focus on these value chains for a moment: electric and driverless vehicles are, for many, the future of the mobility sector. Investments in connected, autonomous, shared and electric (CASE) vehicle technologies are powering the evolution of the traditional automotive industry.
While early predictions of the timeline for the industry to deliver Level 4 autonomous vehicles and technology were at best overly optimistic, significant investments are being made to develop these technologies.
The current challenges to achieving wide adoption of electric vehicles are well known, including the cost of battery systems compared with traditional internal combustion technology, and concerns with limited charging infrastructure, battery range and charging times. Even with these challenges, the industry is rapidly working towards a future where electric powertrains are more prevalent.
LMC Automotive reports that original equipment manufacturers (OEMs) have announced more than US$300 billion in investments in electrification, with additional investments planned by tier suppliers and for the required development of an electric charging infrastructure.
In addition, OEMs have announced plans for more than 300 models with electrified powertrains. With this push to electrification, within 10 years it is expected that just 50% of light vehicles will be sold with internal combustion engines (ICEs), with another 35% utilizing a hybrid powertrain.
The dynamic changes in the automotive industry will require successful suppliers to assess their market position and core capabilities in order to determine the optimal strategy to maximize shareholder value. This analysis must include an evaluation of the long-term demand for the product segments served, their organization's ability to offer value-added manufacturing processes, product innovation or differentiation, and the firm's ability to access the capital required to support investments needed for the company to have long-term success in its targeted segments.
Suppliers in high-growth segments will need to focus on maintaining technological and competitive advantages to remain at the forefront of key technologies driving the industry. Traditional suppliers in these segments will need to partner or acquire talent and capabilities to better compete with the disruptor companies that are new entrants to the automotive industry. This is where the matter of "selective alliances" comes into play in the whole automotive supply chain. Pursuing acquisitions or mergers that diversify customer base, enhance process or product capabilities, control critical areas of supply, and increase scale and efficiency will indeed continue to be a valuable way of growing for any company.