4 Major Green Energy Trends for 2019
January 24, 2019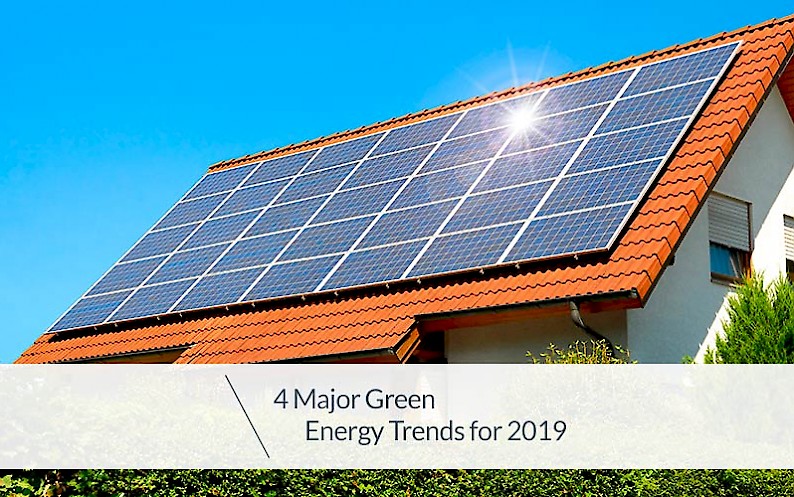 2019 is by now well underway and as usual, the first few days of the new year are devoted to discussing to the various trends which will be noteworthy this year.
The green energy is, of course, high on the list, right at the centre of real movement which involves both industrial and developing countries right across the board.
Let's take a look at some for the principle green energy trends for 2019.
1. Increased focus on ecosustainable data centres
The importance of storing digital data safely is increasingly vital for every industrial and company process, above all for those sectors where digitalisation and telecommunications are a fundamental asset.
We can predict that businesses will increasingly seek green data storage solutions; both a full-on challenge and an enticing opportunity for those who offer these services.
MarketsandMarkets forecast states that the green data centres will reach a volume of $75.89 billion by the end of 2019, with an annual increase of 27% on 2014.
2. Growth in the installation of solar panels in residential homes
It's not only businesses which are taking advantage of green energy. Private citizens are showing more and more interest in this topic and in the marketplace solutions available.
A clear example is given by solar panels used for residential or domestic purposes. A considerable increase in the number of installations is forecast, above all in multi-family buildings.
Making building energetic efficiency even more attractive is a series of benefits which real estate companies will offer to potential buyers and landlords, which range from additional services to financial advantages.
3. Increased focus on Cybersecurity for energy companies
Critical network security is a priority focus for both governments and businesses, above all where national interests are concerned, for example, electricity companies (both producers and providers).
Representatives of energy businesses have on several occasions declared that an increase in investments in green technologies could produce exposure to considerably more attacks on computer/devices, as a direct result.
Reducing those risks will not be easy, but it is vital that they are tackled in order to be prepared for life in 2019.
4. Large-scale government and commercial organisations will go green
Higher focus regards respecting the environment translates to an opportunity to be exploited both regards business social responsibility, and more broadly speaking, in terms of marketing.
Resorts, Las Vegas casinos, industrial plants, sports stadiums, arenas are just a few of the many examples of businesses who have decided become energy self-sufficient, investing in renewable energies, such as solar, wind and in some cases, innovative battery storage systems.
Over the course of 2019, this trend will increase, with other large scale examples which will flank the current notable sites, such as the MGM Resort, Arsenal Football Ground (The Emirates Stadium) and the Mercedes-Benz Stadium in Atlanta.
Conclusions
In short, we expect a 2019 overloaded with innovation in the green energy sector, with consequent increases in R&D and plant investments.
We will just have to sit back, watch and analyse.