Is ultra-fast charging the key to future mobility development?
March 22, 2022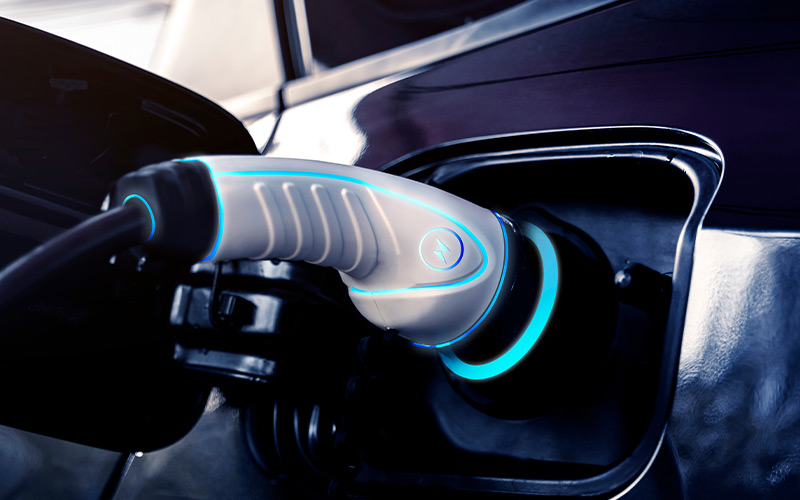 In this article we deep-dive in the new ultra-fast electric vehicles' charger produced in FAIST CPS&IND Metalworking plant in Oradea. Guiding us, Marco Fusaioli, Key Account Manager for the client with whom this project has been developed: he will explain us what differentiates this product from other options available in the market, a little about its development, and about the market of ultra-rapid EV chargers in general.
We have already briefly touched the subject of this new product's introduction in the plant of FAIST Metalworking in an article published in October 2021; now we would like you to present the product itself, being the one in charge of following its development as Key Account Manager. What makes this charger so special?
Having served for years as a partner for R&D, NPI and manufacturing of high-quality metal forming of one of the world's market-leading provider of e-mobility solutions, our FAIST CPS&IND Metalworking plant in Oradea has recently launched the development of the world's most powerful, fast and compact all-in-one electric car charger, unveiled at the end of 2021 on the market. The key feature is the modularity from 90 kW up to 360 kW DC output power rating, being capable of fully charging any electric car in 15 minutes or less, while simultaneously charging up to four vehicles with dynamic power distribution across the outlets, with plug&charge functionality available in multiple standards (CCS, CHAdeMO, AC Type-2) that can deliver up to 500A (CCS) with air or liquid cooled technology, granting speed and convenience along with comfort and ease-of-use. This means that electric vehicles owners will not have to wait if somebody else is already using the charging station ahead of them, they simply pull up to another plug enabling them to match specific charging needs and increase power level when required.
Can you describe the development of such a complex product from its inception?
The team always aims at making a robust development of the product and processes through all the PPAP stages, being focused on the non-trivial management of fairly complex production capabilities due to the intrinsic complexity of the enclosure, declined in many assemblies, sub-assembly and components, inclusive of but not limited to an outsourced portion. The work of our development teams, currently facing the challenge of the product design validation to meet the time-to-market expectations, consists in a seamless verification and understanding of all the customer engineering design specifications and requirements, granting that the process design is capable of consistently producing the product that meets those requirements during the production, at the quoted production rate.
FAIST has been selected by its client as partner for the co-design and development of this project: what are the characteristics of our company that made this possible, from your point of view?
In today's competitive manufacturing environment, granting an effective time-to-market, controlling costs and maintaining a high level of quality has become vital to a company's success. Therefore, it has become imperative to provide quality parts that meet the customer's requirements the first time and every time you run the product in production. In this regard the path of FAIST has been very advantageous for our customer, both from the technical and commercial standpoint, having found in FAIST a supplier and then a partner who is increasingly competent, available, flexible and persistently dedicated to problem solving, willing to take care of relationships which are the key point for a business made of persons, always keen to face challenges by taking the advantage from being part of a network which is both technological and geographically global.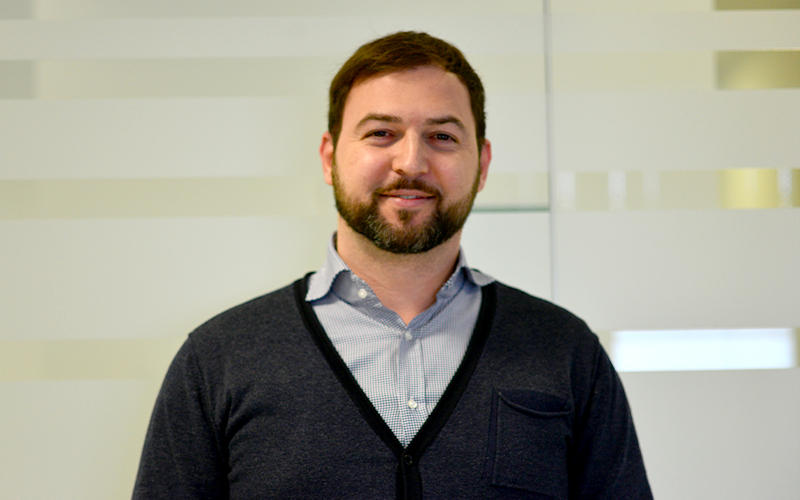 The market of EV chargers is ever-expanding, but in the recent past we saw an intensified interest due to the acceleration in the plans to achieve a reduction of CO₂ and Greenhouse Gas Emissions. What can you tell us about the deployment of such systems?
The environmental threats are not seen as personal matters anymore. People around the world don't just "care about global climate change", they want their Country to take action to prevent natural disasters caused by global warming.
With governments around the world writing public policies that favour electric vehicles and charging networks to combat climate change and strengthen the decarbonization of transport, the demand for EV charging infrastructure, especially charging stations that are fast, convenient and easy to operate is higher than ever. With road transport accounting for nearly a fifth of global CO₂ emissions, electric mobility, paired with renewable energy generation, can significantly lower global CO₂ emissions, helping us achieve CO₂ emission targets, reduce pollution and noise, and improve our health and comfort.
As well as serving the needs of private EV drivers at highway refuelling stations, high traffic roads refuelling stations, convenience stores and retail locations, EV chargers can also be installed on an organization's commercial premises to charge electric fleet's cars, vans and trucks. This gives owners the flexibility to charge vehicles overnight or to give a quick refill to their EVs in the day. Because the chargers have a small footprint, they can be installed in small depots or parking lots, convenience stores, supermarkets, shopping centres, parking structures, car dealerships, racetracks where space is at a premium, helping charging network operators deploy fast charging stations and accelerate the transition to future mobility.
Is the grid ready to support the investments that the operators are willing to make or do you see a mismatch between the two? Do you think battery storage will play a role in the near future?
The global market for electric vehicles is growing. 130 million electric vehicles, up from 3.3 million today, will hit the European roads by 2035, shows the Eurelectric-EY study unveiled in early 2022. By then, 65 million chargers need to be installed to unlock a seamless user experience. Of those, 85% will be residential, while 4% will be on public highways. The residential, commercial and industrial sectors are expected to contribute to electricity demand growth, but the strongest growth will come from transportation. In this sector, EV penetration will see the demand growth rate accelerate by 11% per year, adding 200TWh by the end of this decade. The European Commission has said that further efforts will be needed to improve the level of energy savings needed to meet Europe's climate objectives. The grid, by and large, will cope with the increased demand that will accompany the transition to EVs. But it is the unpredictable fluctuations in demand, which will come from an unknown quantity of EV drivers charging simultaneously, that will potentially destabilise and disrupt its operations.
Timely planning of charging infrastructure and coordination between public authorities, electricity utilities, grid and charge point operators will be paramount to success. The challenge ahead is speeding up infrastructure rollout in a well-coordinated manner to respond to growing charging needs while ensuring the optimal use of the electricity network. Advanced planning and coordination are needed to ensure that we can cope with future peaks in energy demand and increased loads. The system will need, therefore, sufficient generation, storage and network capacity. Distribution System Operators have the potential to transform the liability that comes from millions of EVs charging, into an asset. They are aided by innovative demand-side management tools and technologies, which are being trialled to control the time and duration of charging and will transform the ways in which customers engage with the charging sector in the future. Smart charging already allows EV charging to be intelligently controlled, so it takes place when the electricity network has surplus capacity, or when there is reduced demand (overnight, for instance) and electricity is cheaper. Across different charging segments, smart charging indicates savings of 7%–21% peak load. Increased awareness and greater incentives to encourage EV drivers to smart charge wherever possible, at off-peak hours and overnight, are required. Though managed charging solutions will not resolve every scenario, they will help to mitigate the impact of thousands of EVs charging simultaneously. Until then, digitising the grid to monitor and validate performance against assumptions will be critical in understanding, anticipating and optimising customer behaviours, grid impacts and network needs, both now and in the long-term. In this context, Distribution System Operators are the critical cog in e-Mobility expansion. They have significant experience in energy management, gained by connecting thousands of charging points to the power system across Europe. They have a level of oversight that enables them to identify where demand is increasing from EV charging, areas of local congestion, and where to connect infrastructure to best meet customer needs. As technologies evolve, notably the deployment of smart grids and local flexibility markets, Distribution System Operators will allow the integration of market solutions to shave peak consumption, reduce congestion and improve power quality.
Do you think we already reached that pivotal point where "range anxiety" is no longer an issue for the consumer who needs to make his choice when buying a car?
EV drivers need peace of mind and they feel confident when they can anticipate the road ahead. Providing them with clear route planning, visibility of charging stations and available charging points will reassure drivers about their upcoming journeys, removing much of the doubt and psychological barriers around driving an EV.
Having real-time information to hand, such as live maps and traffic updates with connected services technology, will provide drivers with the best user experience. It tells drivers if their elected destinations can be reached without having to recharge and shows the charging options available based on compatibility with their vehicles and real-time availability of charging points.
Using this data along with the new batteries concept that are designed to last and won't stop working after a few years, technology can help provide accurate range calculations for more predictable (and less anxiety-inducing) journeys. Knowing the information in advance is vital to strategic and safe EV route planning and is therefore essential to increase trust in EV adoption. That said, I believe we are on track.