Prototyping from FAIST CPS&IND perspective
April 1, 2021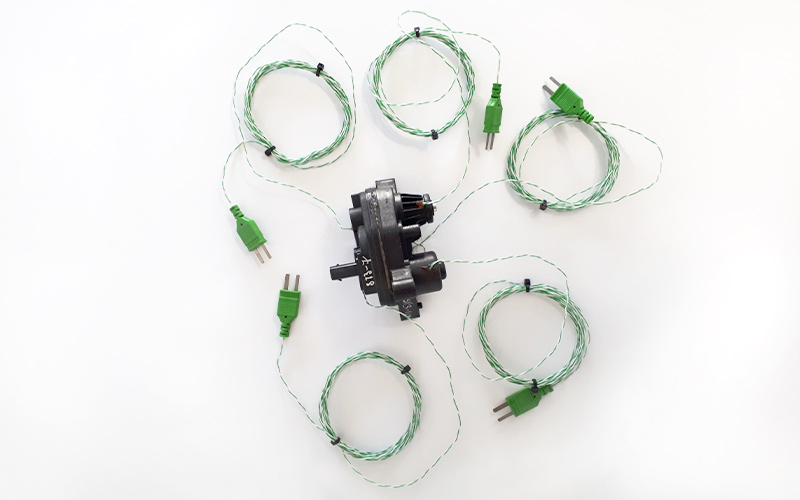 Did you know it takes an average of three full years to take a vehicle from the concept phase all the way to production readiness?
Imagine the thousands of human hours and millions of euros to get a brand-new vehicle from the drawing board to your garage. Prototyping in the automotive industry is quite an amazing feat when you really think about it!
In order to get to the validation and homologation of a vehicle, OEMs utilize a comprehensive process known as car prototyping. During the prototype stages, a manufacturer utilizes a testing procedure to ensure the vehicle they're going to produce meets the durability and long-term quality goals necessary to retain brand loyalty and possibly increase their market share.
Since a car is merely the sum of its parts, the story of how a car becomes production ready is all down to the execution of its parts. Let's talk about the role played by FAIST Controls and Propulsion Systems division, with the help of the person in charge of Prototyping, Mr. Giovanni Ciabocchi.
How long have you been in this position and how did you get to the role of Prototyping Manager?
I started working with FAIST in the Application Engineering team 11 years ago. In January 2020 I took on the position of Prototype Manager.
My interest in the automotive world grew during my technical studies at the 'ITIS Franchetti' High School in Città di Castello. Already at the time, I was very keen on scientific and laboratory subjects. This working opportunity with FAIST has simply confirmed what was going on in my mind.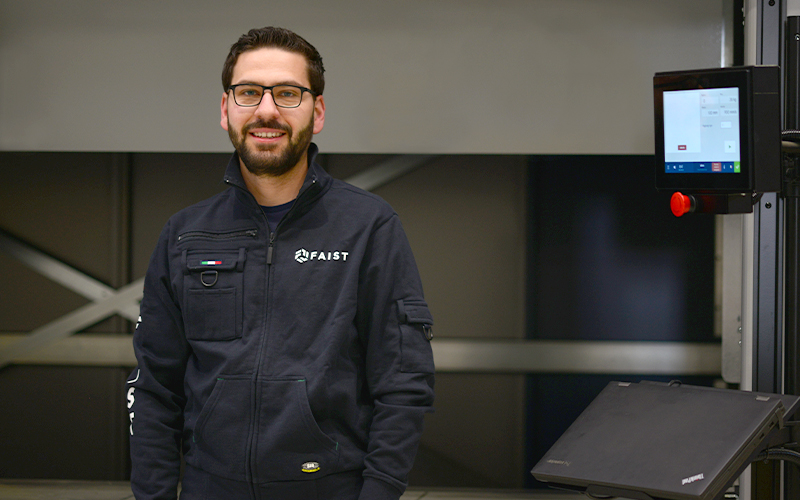 Generally speaking, why do manufacturers use prototypes from your perspective?
I strongly believe prototyping is an essential part of most, if not any, new product development. A prototype is a mean to verify or improve functionality, performance and operations of a novel device; is a way to simplify our work, to make our ideas 'real' and see how they perform in their working environment.
I think that currently prototypes have three main characteristics that encourage manufacturers using them: first, they are communication tools, creating a common language between people – this is always important, but really a key point in this moment, when due to the pandemic it is difficult to meet and work together; prototypes give us and our customers a common ground to concretize our respective needs and their desires related to a product. Second, but not less important, they lead to learning something, by confirming information that we already knew, or allowing us to gather new data; finally, they help us make decisions on feasibility and durability of a new product through real-life experience.
What are commonly prototyped parts in FAIST?
FAIST Controls and Propulsion System Business Unit deals with developing and manufacturing components of powertrain systems such as electric actuators, pneumatic actuators, unison rings, linkage assemblies, or heat shields. These are the most prototyped parts required from our business' market, but we are always open to support our customer also for parts that are not considered as our core business and we may not produce in the future. In fact, we consider Prototyping also as a service we can provide to our customers.
What is the standard prototype part process?
I consider the prototype process formed by four main phases: an 'information phase' in which there is the need to understand the product context, the needs and wishes of the customers and translate them into a 'roadmap'.
Then, we need to ensure the feasibility of the product: we grew a lot during the years of existence of our company, and we can actually boast about the great variety of technology on which we rely, and which leads to the third phase, consisting in 'production and testing'; before the start in production and launch of the product on the market, in fact, all components need to be validated and fine-tuned.
Only once all these phases are aligned and conform, we can proceed with the fourth phase, sending the product to the final costumer for their test run.
What types of technology are used during prototypes production?
As said before, we can actually rely on several technologies: we use both traditional and innovative techniques in the production of prototypes. Among others we have: 3D printing and injection moulding of plastic, metal stamping and numerical control sheet metal cutting and bending, plastic over-moulding, laser and ultrasonic welding, turning, milling and TIG/MIG welding, besides numerical control dispensing of several type of coatings and gaskets.
What about the testing phase?
Testing prototypes will help you gain feedback on what works well and what can be improved. This phase enables us and the client to identify design flaws and usability issues before they take the product to market. This has benefits for all stakeholders: the companies involved, the users, and the market in general. What is the objective of the testing phase? To be certain that the product you launch is the most fitting product it can be.
How do you ensure a completely separated production flow between the production parts and the prototypes?
We have a Proto area, separated for the production flow, in which we produce our parts, even though for some specific manufacturing process we can also use production equipment. We have a 100% dedicated team with people trained to be able to manage alone all the possible production phases, testing equipment and technologies.
What do you like the most about your current role?
I think of prototyping as a sort of life-style. For example, I recently prototyped my journey to work: I moved house and wanted to understand what the best way to commute is, so I tested three transportation modes. The first day I used the train, the second day I took the bus, the third day I cycled. I wanted to know which was quicker, cheaper, and which was most enjoyable. Cycling turned out to be the cheapest and the nicest, so I've opted for that, except for one day a week, when I need to be in the office super-early, so I use the train... We test things out all the time, without calling it prototyping.
I like this role because it allows me to experience the company at 360 degrees: in fact, I interact and act as an interface with the production units, the quality teams, and the manufacturing area. It is indeed a challenging job, as you need to have in your mind the target well fixed. Once you know what you want to obtain, then you must work with the team to try to reach it in the best way and shorter time possible. Time is actually the most challenging aspect of my work, generally speaking. In fact, not always the timing that I have hypothesized corresponds to what happens in reality, and therefore I need to find different solutions to achieve in any case the target date agreed with the customer. But this is also part of the game!