What you need to know about Global Automotive Operating Systems Market
April 18, 2019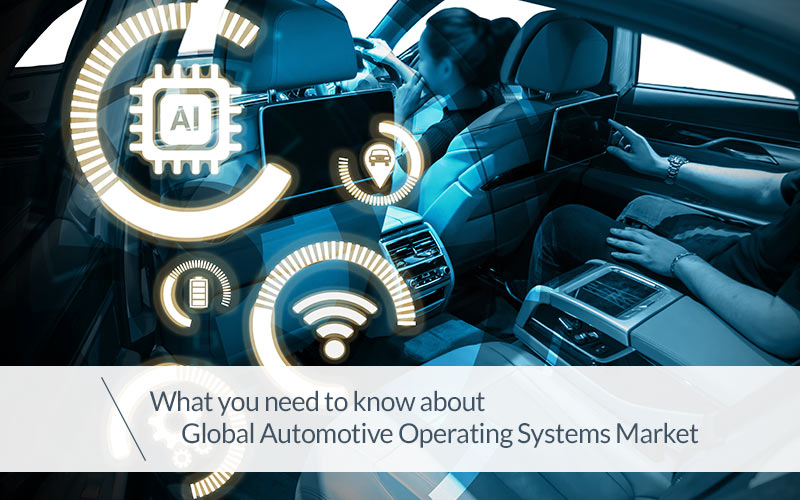 The segment for operative systems in the automotive market is undergoing currently undergoing development and is in what we can term an experimental phase.
Things have happened since the times when the most technology on board was literally a sat nav.
Technological innovation has ploughed into the automotive sector in recent years transforming a niche market, one that was really on the sidelines, i.e. operating systems, into a vital phase in the design and production of new cars.
This is even more evident if we think about the associated vehicle industry.
What are smart cars?
Smart cars are "vehicles which can be automatically activated using advanced computers, communication systems and measurement technology etc.".
Until just a few years ago, this term could be applied to vehicles equipped with a GPS receiver, which defined both latitudinal and longitudinal coordinates to give precise mapping in order to optimise journeys.
Things have changed, and really fast.
Smart cars work via a fusion of mechanical devices, electronic devices and software technology, including operating systems.
The market for vehicle operating systems is still in its initial phase and is hugely attractive. Unsurprisingly giants such as Apple and Google, which dominate the smartphone sector, are slowly increasing investments in the automotive sector too.
Automotive operating systems: safety is increasingly important
Widespread use of automotive operating systems has also thown up new worries, new needs, which developers need to take into account.
In particular, the safety of connected vehicles.
Growing safety requirements of connected vehicles mean that industry players (first level suppliers, technology suppliers, semiconductor businesses and those involved in safety aspects) should increase market investments in secure operating systems.
The latter will still represent a key concern for years to come, forcing OEM (Original Equipment Manufacturers) to commit to working with other players in the ecosystem, via the automotive industry value chain, to guarantee a holistic approach.
Infotainment, augmented reality, artificial intelligence and so much more besides
New generation connected vehicles are forecasted to undergo never-before-seen technological involvement.
Just think about the infotainment systems in common passenger vehicles and the growing digital solutions with augmented reality (such as virtual assistants, artificial intelligence, 3D mapping and smartphone mirroring systems). Forecasts for growth in automotive operating systems are really looking very good.
The main automotive companies are developing their own operating systems in order to avoid being entirely dependent on Apple, Google and Microsoft SOs.
The principal goal in developing automotive operating systems is to bring sat navs and other apps into the driving system itself, including entertainment, such as music streaming for example.
According to estimates, intelligent vehicles will invade the automotive market between 2020 and 2025, which means that manufacturers and suppliers will have to heavily commit over the coming months and years to develop operating systems that match clients needs.