FAIST keeps investing in Industry 4.0 to widen its electric actuators portfolio
March 8, 2019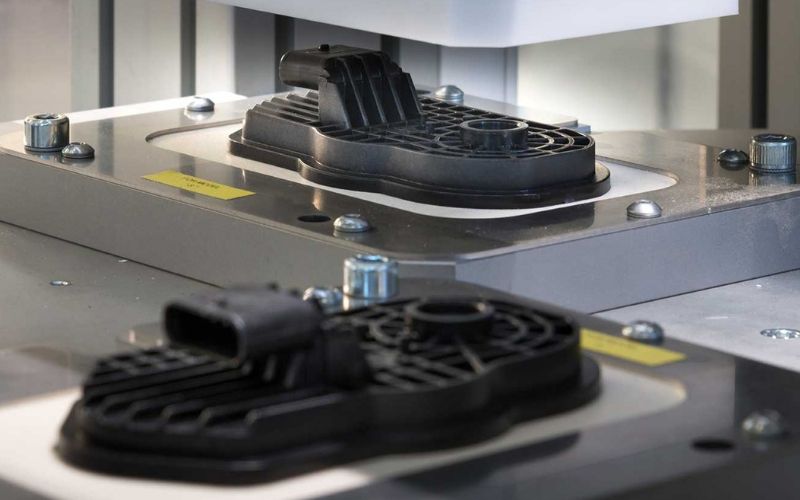 The current electrification trend of the automotive sector spreads to the turbocharging systems, with the aim of benefitting of electrical energy to improve the overall efficiency of vehicles with internal combustion engines. The Controls & Propulsion Systems division of the FAIST Group is ready for this new twist.
After becoming a worldwide leader in the production of pneumatic actuators for turbochargers, with more than fifty millions of subassemblies supplied to clients all over the globe, the latest development at FAIST is the implementation of new process technologies for the production of the electronic actuators range. This move represents an additional capacity increase for our company and an alternative for the turbochargers producers who decide to align themselves to the ongoing switch towards the electrification of an increasingly greater spectrum of the car components, up to the full electric vehicle.
The range of products that FAIST is now able to supply is declined according to the different applications, and can fit either as wastegate actuation or on variable nozzle geometry turbo systems. The E-actuators available at the moment are further differentiated on various torque levels and packaging dimensions, and leave room for personalizing the varied models according to specific customer requests. The FAIST team is currently also developing a dedicated versions for additional applications on the turbocharger's compressor side, and has the engineering capabilities to co-design other actuators in case of precise needs.
The new productive line is conceived as a good trade-off that allows us to guarantee both high productivity levels and in-depth systemic quality controls, together with the chance to adapt the production to the requirements of the client. Another way of giving our customers the best possible service and products.